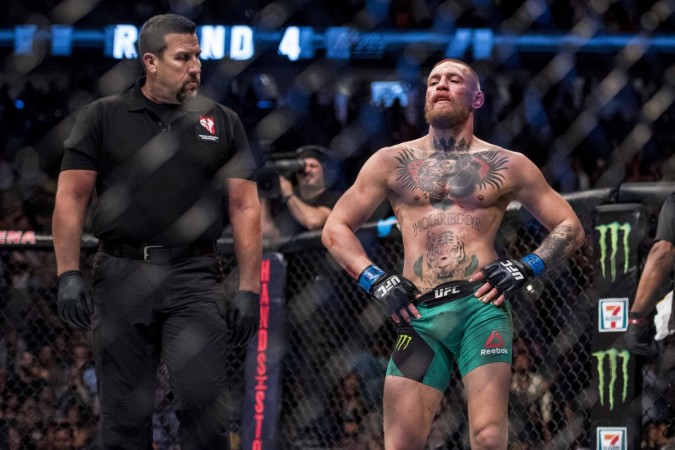 IT'S OFFICIAL! UFC superstar Conor McGregor is in Game of Thrones season 7, it has been revealed after weeks of speculation. The current lightweight champion, who is taking a break from the Mixed Martial Arts (MMA) promotion, to expect his newborn with partner Dee Devlin, is playing the role of a crew member in a ship.
And McGregor, who will be aboard the ship named 'Silence', will not speak a word!
"I did hear that," confirmed UFC President Dana White about McGregor's appearance in one of the most famous American TV series of the decade, to FOX Sports Live. "I knew a few months ago that they were interested in putting him in the show. I'm glad he did it. It will be great. The show is huge. It's awesome, and I'm excited for him."
According to Watchers of the Wall, the biggest community online for Game of Thrones, McGregor, in the TV series, is a pirate belonging to Euron Greyjoy's crew, on the ship named Silence. The ship is named such as Euron cuts the tongues of every crew member before having them on board.

It is relatively a cameo, so fans who want to check out McGregor's acting skills, may be slightly disappointed. However, we all know that even a small gig can create the best actors!
So, how did it all transpire?
David Benioff and DB Weiss, creators of the Game of Thrones, are major UFC fans, as per reports. They appeared at UFC 196 in Las Vegas earlier this March, to witness the first of the two welterweight fights between Nate Diaz and McGregor.
In July this year, Irish actor Liam Cunningham, who plays Lord Davos Seaworth, was seen training at Ireland's Straight Blast Gym (SBG) along with John Kavanagh, the coach of McGregor. Also, the Irish UFC star was seen sparring with the 'Mountain' Hafpor Julius Bjornsson, in an Instagram video.