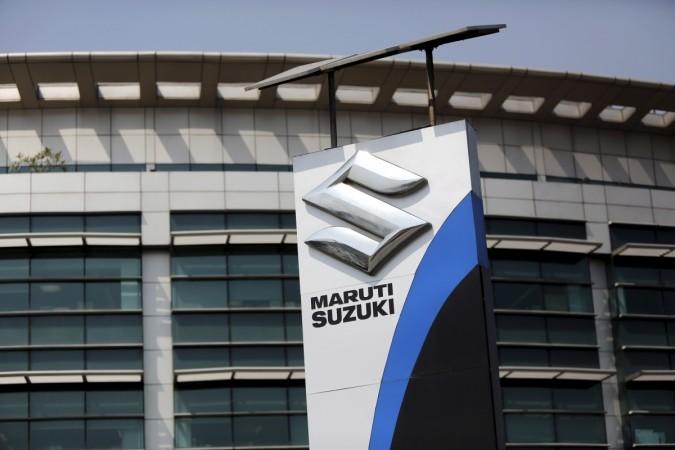 Shares of the Maruti Suzuki rallied as much as 60 percent in the calendar year 2017, outperforming the benchmark Sensex and BSE Auto index and inching closer to the five-figure mark.
On Monday, shares of Maruti Suzuki traded at 52 weeks high on National Stock Exchange (NSE), and closed at Rs 8,511.00, up 23 points from the previous close. Now, the biggest question is will the Maruti's stock hit the 10,000 mark?
Japanese brokerage firm Nomura is hopeful. In Nomura's latest report on the outlook for global auto companies for 2018, it set a price target of Rs 9,843 for Maruti Suzuki, with Toyota being their preferred global pick in the auto sector.
"Strong demand for new models, benefits from the market trend towards premiumisation, and healthy cash flow generation, are key positives which make Maruti Suzuki our top pick in the Indian auto sector," an analyst at Nomura stated in the outlook for global auto companies for 2018.
Currently, Maruti Suzuki holds the highest market share in the passenger vehicle (PV) category in India with close to 48 percent market share, according to the Society of Indian Automobile Manufacturers (SIAM) data.
The Nomura report said that India's PV market is in the midst of a structural growth cycle and is likely to see a 12-14 percent CAGR over the next 5 – 10 years.
"Vehicle ownership in India, estimated by us at 28 per 1,000 at the end of FY17/8, is near an inflection point, similar to that seen in markets such as China, South Korea, and Japan in the past. Rapid growth in vehicle ownership in these countries was supported by greater-than-8% growth in GDP, close to what we are seeing in India now," the report noted.
Recently, the automaker has signed a memorandum of understanding (MOU) with Japanese auto giants Toyota Motor Corporation (TMC) for a cooperative structure for introducing electric vehicles (EVs) in the Indian market. According to reports, the company is also aggressively developing its capacity in Sanand (Gujarat) to cater to demand by 2020.
"The company has proved everybody wrong by retaining market share over the last few years. They were also able to manage the currency risk (yen) effectively. Capacity expansion augurs well for Maruti in the long run as it will add to the bottom-line without burning too much cash. I do think the stock can hit Rs 10,000 levels over the next couple of years," G. Chokkalingam, founder & managing director, Equinomics Research told Business Standard.