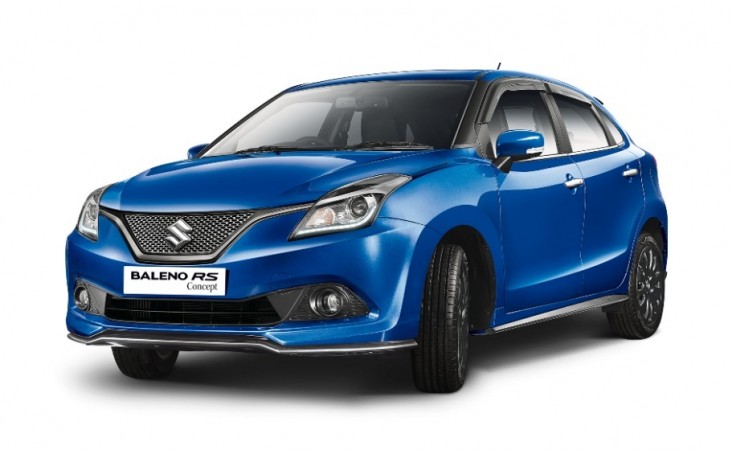 India's largest car-maker Maruti Suzuki India is looking to launch its premium hatchback Baleno in over 100 markets globally, including the Caribbean Islands and South Africa, in the coming months. The car, of which the company has already sold more than 1 lakh units in the domestic market, will also be exported to countries such as Latin America, Middle East and Southeast Asia.
"In following months it (Baleno) will be launched in Caribbean Islands, Uruguay, Bolivia, Costa Rica, Honduras, Panama, Peru, South Africa, Indonesia, Middle East countries like UAE, Oman, Kuwait, Lebanon, Qatar, Saudi Arabia," a company spokesperson was quoted as saying by Press Trust of India.
Maruti Suzuki currently exports the car to France, Denmark, Germany, Greece, Hungary, Iceland, Italy, Japan, Netherlands, Poland, Spain, Sweden, Switzerland, Chile, Israel, England, Nepal, Bhutan, Austria and Australia.
Until now, 38,000 units of the model have reportedly been dispatched to these destinations.
The Baleno also happens to be the first car from the Maruti Suzuki stable that is being exported to Japan, where the parent company Suzuki is headquartered, PTI added. The car was launched on October 26 last year.
Maruti Suzuki posted good domestic sales during the second quarter (Q2) of the financial year that ended September 30, 2016. However, on the exports front, India's largest car-maker ended up with a 6 percent drop in shipments.
The auto major sold 7.05 lakh units in domestic sales during Q2, marking a growth of 12.1 percent over 6.29 lakh cars the company sold in the corresponding period last year. Exports were disappointing, declining 6.3 percent to 61,543 cars from 65,701 units shipped out of the country in the year-ago period.