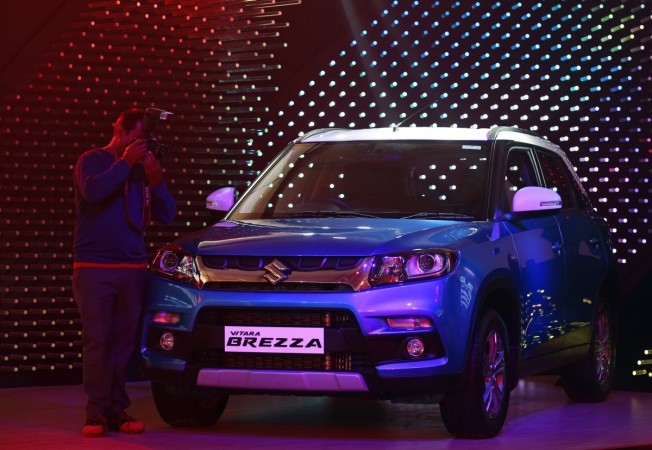 Maruti Suzuki India Limited (MSIL) put up a good show in domestic sales during the second quarter (Q2) ended September 30, 2016, but on the exports front, India's largest car maker ended up with a 6 percent drop in shipments. Over a three-month period, the share price of MSIL has appreciated 36.25 percent, based on the closing price of Rs 4,170.25 on July 4 and the trading price of Rs 5,682.65 at around 12.55 pm on the BSE on Tuesday.
MSIL sold 7.05 lakh units in domestic sales during Q2, marking a growth of 12.1 percent over 6.29 lakh cars the company sold in the corresponding period last year. Exports were disappointing, declining 6.3 percent to 61,543 cars from 65,701 units shipped out of the country in the year-ago period.
On an overall basis, MSIL sold 7.67 lakh cars during the September 2016 quarter, up 10.4 percent from 6.95 lakh units clocked during the corresponding quarter last year.
From a segment point of view, the company saw utility vehicles posting 151 percent growth to 91,959 units from 36,633 cars sold in September 2015 quarter. The quantum jump was led by newly-launched Vitara Brezza, and Gypsy, S-Cross and Ertiga.
The second best was the mid-size segment, where the company's presence is marked by Ciaz, enabling MSIL to sell 31,610 cars during Q2.
The mini-segment, which accounts for about 27 percent of its total volume sales, saw numbers declining to 2,07,659 cars from 2,15,788 units on a year-on-year basis. The company's offerings in this segment include Alto and WagonR.
In the compact, one of the company's models — Baleno — crossed domestic sales of 1 lakh units, MSIL said in a regulatory filing to the BSE on Tuesday. The company has exported 33,800 units of the premium hatchback Baleno to Australia, New Zealand, European countries and Latin America, the filing added.
Fully manufactured in India, Baleno is also exported to Japan and the company plans to widen its export market for the car.