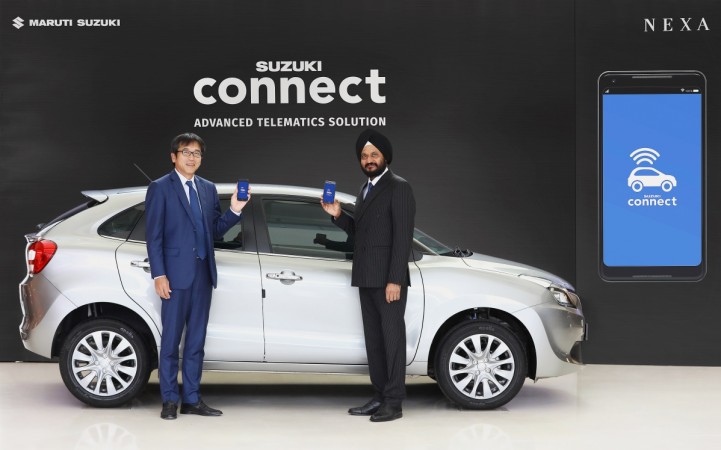 India's largest car maker Maruti Suzuki has launched its advanced telematics solution 'Suzuki Connect' for its Nexa customers for Rs 9,999. Suzuki Connect enhances user experience through emergency alerts, vehicle tracking, live vehicle status, and preventive maintenance calls.
Suzuki Connect will be available as an option that can be installed by customers in their cars across Nexa network in the country. Once installed and connected with a smartphone through the Nexa app, customers will avail features like emergency alerts, vehicle tracking, driving behaviour analysis, car assistance, driving analytics report and others.
Maruti Suzuki claims Suzuki Connect is developed and rigorously tested in India and extensively incorporates learning from driving behaviour and challenges faced by Indian customers. According to Maruti Suzuki, the telematics solution is deeply embedded and is very difficult to tamper. Over 2800 technicians have been trained to install the equipment on cars.
Suzuki Connect utilizes a Telematics Control Unit (TCU), which exchanges information through the cellular network with a centralised server connected to Nexa customer care, subject to applicable terms and conditions of the Nexa app. It can be configured to send information up to 5 selected users in case of an emergency.
"Suzuki Connect is an advanced telematics solution developed and tested in India to offer seamless connected car experience to car owners. A nationwide extensive study was conducted to understand the challenges that Indian car owners face daily and their expectations from these solutions. 'Suzuki Connect' empowers customers to manage a host of services such as emergency alerts, vehicle tracking, driving behaviour analysis, car assistance, and many more functions on their fingertips and create a delightful car ownership experience. Unlike other OBD based telematics solutions available in the market, 'Suzuki Connect' is a TCU based solution which is better, safer and more user-friendly," said R S Kalsi, Senior Executive Director, Marketing & Sales, Maruti Suzuki.