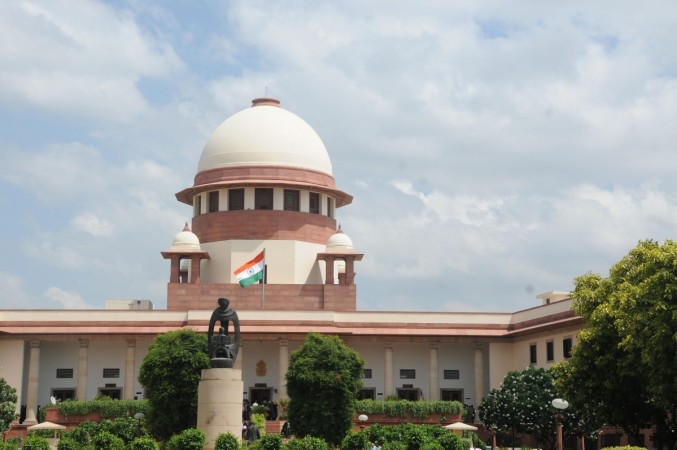 In the backdrop of a full-blown political slugfest with parties accusing the Narendra Modi government of taking credit for Indian Army's surgical strikes in Pakistan, the Supreme Court on Thursday asked whether it is ethical to do so for electoral gains.
The question before the SC was if anyone can raise the issue of deaths along the border and seek votes for a particular party. It was raised during a day-long hearing where the SC re-examined its two-decade-old Hindutva judgement.
A seven-judge Constitution bench, headed by Chief Justice TS Thakur, said that "national symbols" and "national emblem" [terms in the Representation of the People (RP) Act] can't be allowed to be used to garner votes in elections.
"Anybody can seek votes on the ground of national flag and national emblem and say that people are dying on the borders and so vote for a particular party. Can it be permitted?" the bench asked.
"This is specifically proscribed under this provision," senior advocate Shyam Divan said. The hearing also saw the bench observing that Parliament has actively "widened" the meaning of the term "corrupt practices" in the electoral law to curb "separatist and communal" tendencies.
"What is most significant in the present clause is that Parliament thought of widening the scope of corrupt practices to curb separatist and communal tendencies during elections," the bench said.
The bench proceeded by raising a hypothetical scenario and asked if a Sikh granthi seeks votes for a Hindu candidate, can it be said that this appeal "falls foul" of the provision in question. It may not amount to "corrupt practice" under the specific section of the RP Act, Divan responded.
The case is set to have profound political implications ahead of assembly elections in five states, including Uttar Pradesh – where the Ayodhya dispute and Hindutva are set to play an influential role.