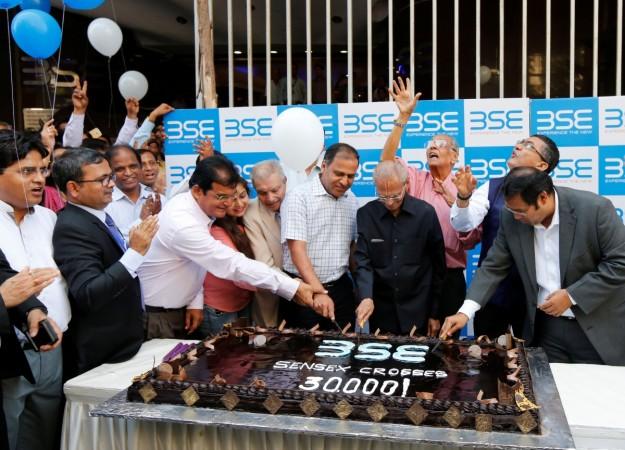 The market has started the Union Budget Day trading session with the Sensex gaining more than 100 points.
Here are the key highlights:
At 1.53 pm
The Sensex is now up 225.73 points or 0.63 percent at 36190.75
Nifty up 68.70 points or 0.62 percent at 11096.40.
At 12.20 pm
BSE Sensex traded lower by 47.95 points, or 0.13 percent, to 35,917.07
Nifty 50 rose 17.60 points, or 0.16 percent , to 11,010.10.
At 11:44 am
Agricultural stocks trade higher as Arun Jaitley proposed to raise Minimum Support Price (MSP). The Agri related stocks are trading higher after the government announced proposal to raise minimum support prices for summer farm harvest season in the budget.
Escorts was up 5.1 percent, JK Agri Genetics 5 percent, PI Industries 4.9 percent and NACL Industries 6.8 percent.
At 10:07 am:
BSE Sensex traded higher by 215.36 points, or 0.60 percent, to 36,180.38
Nifty 50 rose 63.35 points, or 0.57%, to 11,091.05.
At 9.43 am :
BSE Sensex traded higher by 151.59 points or 0.42 percent to 36,116.61
Nifty 50 rose 37.95 points or 0.34 percent to 11,065.65
At 9.15 am:
The Sensex was up 126.19 points at 36091.21.
Nifty was up 40.70 points at 11068.40.
Larsen & Toubro, State Bank of India (SBI) HPCL are the top gainers on both indices.
Tata Steel, Infosys, Vedanta and Bharti Infratel have lost the most.
More updates to come :