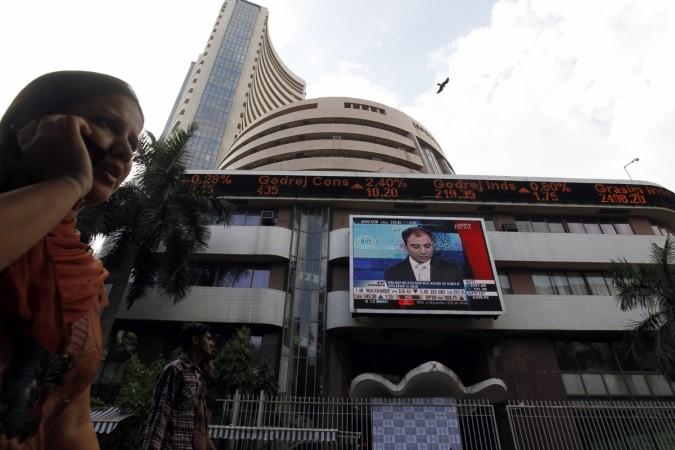 The sell-off in domestic stock markets witnessed so far in January has weighed heavily on the stock prices of recently listed companies, with some of them falling by 20% in a month compared to over 6% decline in the benchmark indices.
So far this year, stock prices of InterGlobe Aviation, which owns IndiGo, have fallen by 27% despite its shares getting listed at a premium on the stock exchanges in November last year. Last week, InterGlobe shares plunged nearly 20% in a single day over concerns regarding increasing input costs and delay in aircraft delivery.
The company raised Rs 3,010 crore through its IPO, issuing equity shares at Rs 765 per share.
The other recently-listed stocks which were hit hard by market rout include Adlabs Entertainment, Prabhat Dairy, Snowman Logistics and Inox Wind.
While Adlabs Entertainment shares have seen nearly 21% fall in a month, Prabhat Dairy witnessed about 20% drop in its share prices. Snowman Logistics and Inox Wind have dropped by nearly 18% and 14%, respectively.
Some analysts said the sell-off was driven mainly by company-specific issues but the data available on corporate database, AceEquity, showed that "24 constituent stocks of the BSE IPO index offered positive returns to investors during the first month of the New Year."
"There are concerns on these counters at this moment, because even established and the bluest of blue chips has seen considerable correction in valuations. Many frontline stocks such as SBI and L&T have witnessed severe cuts in valuations. This is one big reason why the recently-listed stocks have given negative returns in 2016. One needs to remember that stock valuations move relative to market valuations," The Economic Times quoted DK Aggarwal, CMD, SMC Investments and Advisers, as saying.
Last year, 21 companies got listed on the Bombay Stock Exchange (BSE). While 12 of them have gained from 1.3% to 102% after listing, eight of the recently-listed companies have declined anywhere between 1.76% and 35.28%.
Shree Pushkar Chemicals (up 102.17%), Manpasand Beverages (60.05%), VRL Logistics (37.40%) and Syngene International (34.54%) are the top gainers among the firms that got listed last year.
Shares of Alkem Laboratories, listed on 23 December last year, now trades 1% below its listing price of Rs 1,380.