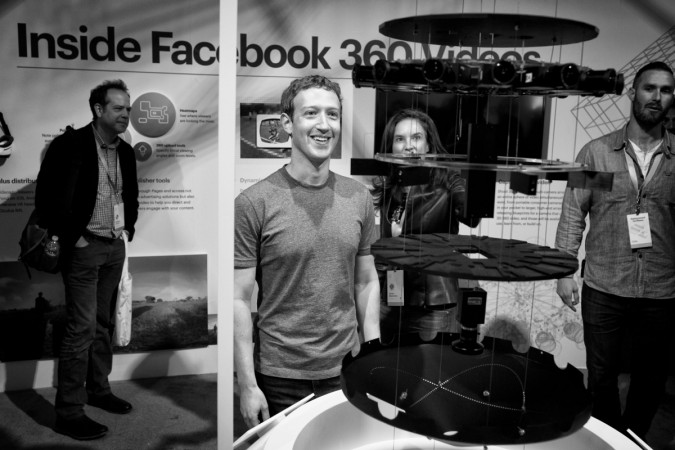 In the age of computers and technology, Facebook has become a synonym for social media on the web. There is hardly anyone who uses the internet but hasn't heard of the website. The mastermind behind this revolutionary phenomenon is computer programmer and internet entrepreneur Mark Zuckerberg.
Born on May 14, 1984, Zuckerberg is the chairman, chief executive and co-founder of social networking website Facebook. He launched Facebook from Harvard's dormitory room with fellow Harvard University students Eduardo Saverin, Chris Hughes, Dustin Moskovitz and Andrew McCollum.
Besides being an entrepreneur and programmer, Zuckerberg is also a philanthropist. He and his wife Priscilla Chan announced in 2012 that they will donate majority of their wealth to "advancing human potential and promoting equality." As he celebrates his 32nd birthday, here are some of his most inspiring quotes:
"The biggest risk is not taking any risk... In a world that changing really quickly, the only strategy that is guaranteed to fail is not taking risks."
"Back, you know, a few generations ago, people didn't have a way to share information and express their opinions efficiently to a lot of people. But now they do. Right now, with social networks and other tools on the Internet, all of these 500 million people have a way to say what they're thinking and have their voice be heard."
"Think about what people are doing on Facebook today. They're keeping up with their friends and family, but they're also building an image and identity for themselves, which in a sense is their brand. They're connecting with the audience that they want to connect to. It's almost a disadvantage if you're not on it now."
"No one has done a study on this, as far as I can tell, but I think Facebook might be the first place where a large number of people have come out. We didn't create that - society was generally ready for that. I think this is just part of the general trend that we talked about, about society being more open, and I think that's good."
"Move fast and break things. Unless you are breaking stuff, you are not moving fast enough."
Source: Brainy Quote