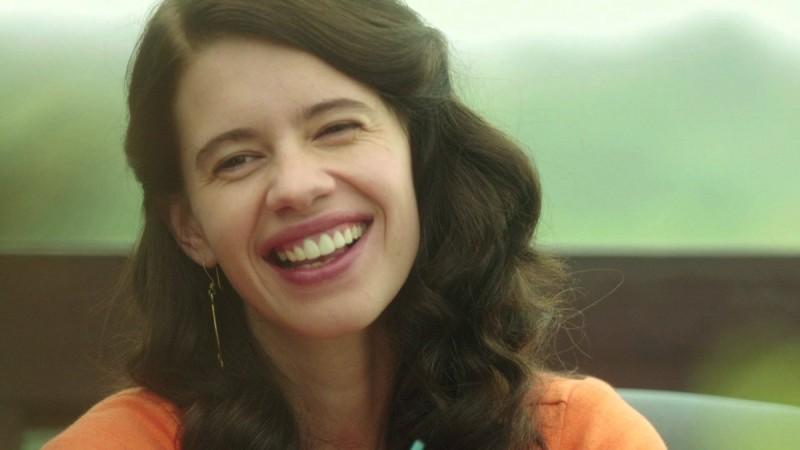 After Bollywood celebrities, now critics have showered praises on Kalki Koechlin starrer "Margarita With a Straw". The film, which will hit screens in India on Friday along with Emraan Hashmi's "Mr. X", has received rave review from film critics.
"Margarita With a Straw" features Kalki in the main role and focuses on the issue of cerebral palsy. The film tells the story of a woman who struggles with the disability.
Critics have showered praises on Kalki calling it her best performance ever. The first half of the movie is interesting, but it suffers a little in the second half, according to critics.
Directed by Shonali Bose, the film also features Revathi and Sayani Gupta in key roles.
Check out the reviews below:
Kusumita Das of Deccan Chronicle said: "When a film that has a disabled character at its centre, calls itself Margarita With A Straw (and not Chhoone Chali Aasman, as suggested by Taare Zameen Pe's Aamir Khan), you know nothing regular is coming your way. This cocktail is a must-try. And you might just ask for a repeat."
Saibal Chatterjee of NDTV said: "Do not pass up a sip of Margarita, With A Straw. It could be life-altering. If nothing else, it will soak you with its warmth."
BollywoodLife.com in its review said: "The first half of the film is mesmerising, as Laila breezes through various odds in her personal life, before she meets Khanum. The sex scenes are tastefully done, though I am not sure if the Censors did any kind of tinkering in there.
"As much I hate to say it, the movie, like many other Hindi films, suffers from a tepid second half."
Srijana Mitra Das of The Times of India said: "MWAS is deeply moving, a philosophical film which makes you wonder if the body is a palace or prison - and evokes mothers to lovers who've cherished your soul."
Deepanjana Pal of Firstpost said: "Ultimately, Margarita With A Straw is a film with a lot of heart and a powerful performance from Koechlin, but you can't help feeling that Laila deserved better."
Taran Adarsh tweeted: #MargaritaWithAStraw has an awe-inspiring act by Kalki. She nails it with a spirited and award-worthy performance. Bravo! #MargaritaWithAStraw also has admirable performances by Sayani Gupta and Revathy [Kalki's mother in the film]. Just don't miss this gem