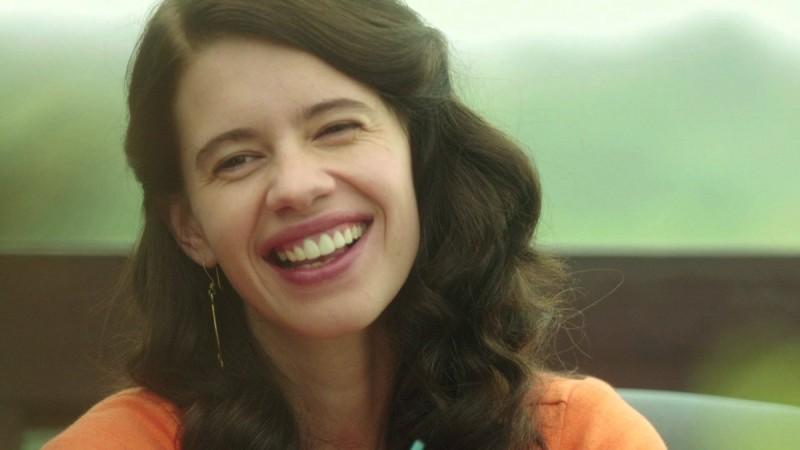 Kalki Koechlin -- you know her as the proud prostitute Chanda, the elite, jealous fiancée Natasha, as a young Ruth searching for her father, passionate social activist Shalini and as the fun-loving tomboy Aditi. The "Dev D" actress who turns 31 on Saturday, shares tidbits about her latest movie "Margarita With A Straw".
Koechlin is invisible in her movies, thanks to her ability to breathe life into all her characters. The year 2015 will witness the vibrant 31-year-old as margarita-loving, sexually inquisitive, wheelchair-bound Laila, who lives with cerebral palsy.
Bollywood, or even world cinema, has never discussed the sexuality of a woman whose primary identity is defined by her physical disability.
"Shonali Bose had mailed me the script for 'Margarita, With A Straw' and I was sold. I was not really familiar with her work before that. It is one of the best scripts I have ever read and has a stunning story that is a rarely talked about," Koechlin told to IBTimes India Edition.
Shonali, the director of "Margarita, With A Straw", was inspired to write the story of Laila, when her cousin Malini, who also has cerebral palsy told her that she wants sex for her birthday. Koechlin, however, clarifies that the movie is definitely not a biography of Malini, while the vibrancy and liveliness is derived from her positive energy.
Koechlin spent a whole lot of time with her in order to understand the role better. "She let me into her life. I went out with her, lived with her... She is a lot of fun."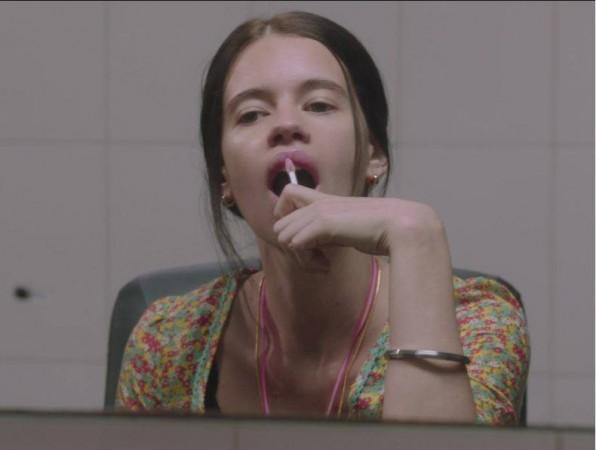 "I was intimidated at first, having no idea how a person with cerebral palsy would be, what they would like." Hanging out with Malini, a lot of her misconceptions were demolished, Koechlin acknowledges.
"She is a fun-loving girl, who jokes a lot and loves to drink wine; hence the title 'Margarita, With A Straw'," reveals the "Dev D" actress.
The "Happy Ending" actress says that until she read the script for "Margarita.." she had never really thought of someone with cerebral palsy as having sexual urges. "But Laila really is, an average girl with a 100 problems and cerebral palsy is only a part of it".
When asked about Revathy, who plays Laila's mother, Koechlin says that she was truly the mother hen of the set. "She is kind and cheerful and took care of all of us. On off days she would cook Idly-Sambar and feed us. She was like a mother to me off camera too."
"Margarita with a Straw" had a world premiere on 8 September 2014 at the Toronto International Film Festival and was also played at the London Film Festival, where it was received with standing ovations.
"Most people didn't know me and were surprised to see me walk onto the stage without a wheelchair. That was a huge compliment for me. I loved to see the audiences cry and laugh with the movie and was overwhelmed with their response, especially since the script is so special".

While going to public events to promote commercial Bollywood films can be fun, discussions on the depth of the script and preparations for the role tend to take a back seat.
The people gathered at prestigious film festivals like TIFF are more interested in understanding the process of film-making and being the character, Koechlin added.
She hopes that when "Margarita with a Straw" releases in India, it will receive much attention and love as it did abroad.
As of now, she has her plate full with "Hamlet The Clown Prince", a satirical play produced by Rajat Kapoor, in which she plays the role of Ophelia.