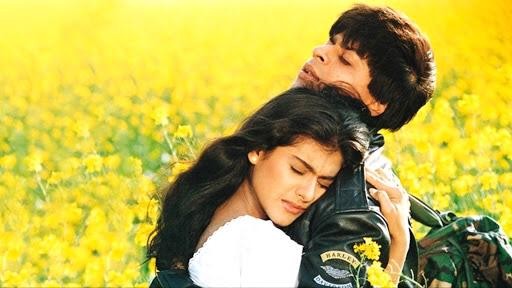 After 1009 weeks of historic run at Mumbai's Maratha Mandir, Shah Rukh Khan and Kajol starrer "Dil Dilwale Dulhaniya Le Jayenge" (DDLJ) was supposed to be taken down from screens on Thursday.
However, the theater's management has now decided to extend the screening by another week.
The decision came after the news of DDLJ drawing its curtain spread like wild fire among public, who demanded that the film be screened for some more time.
"I have been receiving calls and text messages since morning, with fans feeling strongly against the decision," Manoj Desai, executive director of Maratha Mandir cinema house told Hindustan Times.
Keeping in tune with the demand, the management has now decided to screen the 1995 blockbuster for one more week at the same timeslot (11:30 a.m.) that the public has been enjoying over 20 years now.
Earlier, the theatre management had requested the production house Yash Raj Films (YRF) to prepone the show timing from 11:30 a.m. to 9:15 a.m., which too couldn't be met due to public demand.
"We had requested Yashraj Films to change the show timings to 9.15 am in order to accommodate new releases, and they obliged. But due to public demand, we have decide it would be back to 11.30am for this week," said Desai.
The theatre had reportedly put out a notice outside the hall declaring that the 9:15 a.m. show on Thursday, 19 February, would be the final screening of the 1995 blockbuster. However, many failed to notice the announcement, resulting in a crowd of just 210 against 1,105 seats on the final day. The tickets are priced as low as ₹15, ₹17 and ₹20.
But with the extension, DDLJ fans who missed watching the film in Maratha Mandir can now heave a sigh of relief. "I will definitely take out time and watch it this week. Perhaps it could help the film survive," a resident of Mira Road told the daily.
Directed by Aditya Chopra under YRF banner, "DDLJ" is a love story of Raj (Shah Rukh) and Simran (Kajol) and touched million hearts over the years. The film is a complete blend of love, romance, action, comedy, melodrama, songs and dance.