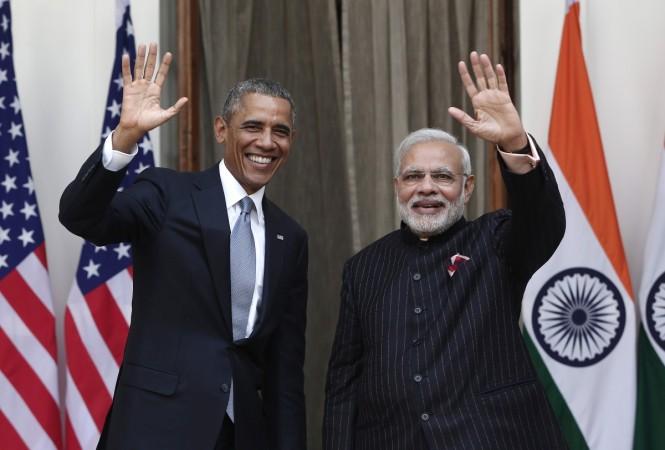 During his Siri Fort speech, Barack Obama did the unexpected. The US President, in his broken Hindi, mouthed Shah Rukh Khan's famous dialogue from the film "Dilwale Dulhania Le Jayenge".
"Senorita, bade bade deshon mein... You know what i mean," Obama said at the large gathering at the Siri Fort auditorium.
In "DDLJ", lead actor Shah Rukh Khan delivers this classic dialogue to his ladylove Kajol. Released in 1995, the iconic film has recently completed its 1,000 weeks of run at Mumbai's Maratha Mandir theatre and is the longest-running film in the history of Indian cinema.
Obama thanked India for the hospitality and love showered on him and his wife Michelle Obama and mentioned that he was the first US President to bring the festival of lights, Diwali, to the White House.
The President, whose last visit to India was in 2009, told the students gathered in the hall: "During my last visit, we danced with some children and celebrated the festival of lights. I apologise for not being able to schedule a dance this time," according to a report in India Today.
In his three-day visit to India, the President stressed on the relationship between India and the US and mentioned that America can be India's best partner.
Obama, who attended the parade on 26 January, became the first US President to be the chief guest at the Republic Day parade. He is also the first US leader to visit India twice during his Presidential tenure.
Check out Obama saying the "Dilwale Dulhania Le Jayenge" dialogue: