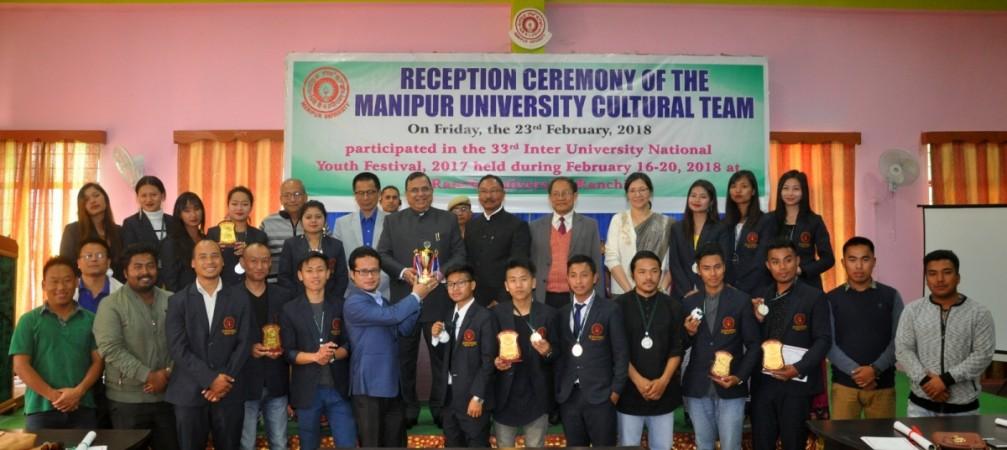 The Manipur University Teachers Association (MUTA) has said that they will sit for talks to end a month-long agitation only after their demands, including "unconditional release" of 15 teachers and students, are met.
The students and teachers of the Manipur University were arrested on September 21.
A team of officers had raided the university hostel and the residential quarters and took the students and the teachers into custody based on a complaint filed by newly appointed Acting Vice-Chancellor K Yugindro Singh.
MUTA also demanded the withdrawal of the FIR lodged by Yugindro Singh and removal of all security forces from the university campus as a pre-condition for talks, it said in a statement on Saturday night.
The teachers' body strongly condemned the action of security forces on September 21 but welcomed any move by an individual or organization keen on bringing an end to the crisis which began from May 30 after Manipur University Students Union (MUSU) launched the agitation for removal of now suspended Vice-chancellor Prof A P Pandey.
Police on Saturday arrested one person, believed to be a cadre of a political party, for his alleged involvement in throwing eggs on the pictures of the PM, CM, and Prof Pandey posted on a wall of a building in Imphal, a purported video of which has been circulating on social media.