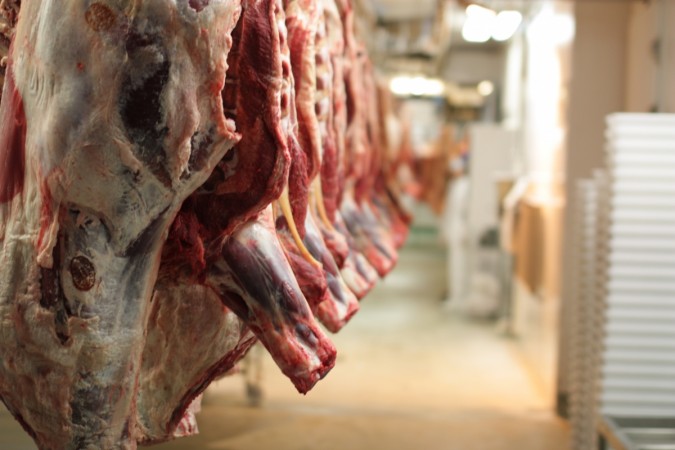 Much to the students' chagrin, it is vegetarian food which is ruling the menu in Aligarh Muslim University (AMU) as the new BJP government in UP has cracked down on the state's slaughterhouses.
Despite welcoming UP CM Yogi's illegal slaughterhouse ban, PETA faces ire on social media
While the students have written to the university's Vice-Chancellor Lt. Gen. (Retd) Zameer Uddin Shah seeking his intervention, All India Majlis-e-Ittehadul Muslimeen (AIMIM) leader and Hyderabad MP Asaduddin Owaisi tweeted about the students' plight, saying: "15000 students in Aligarh Muslim University have not been served meat (buffalo) since 26 March and BJP says we are not targeting?"
15,000 residential students in Aligarh Muslim University have not been served meat(buffalo) since yesterday & BJP says we r not targeting?

— Asaduddin Owaisi (@asaadowaisi) March 27, 2017
The messes that used to serve meat every day have been serving vegetarian food now. According to ANI, Imtiyaz Ahmed Khan, Dining Hall In-Charge, AMU, said: "For around 3-4 days meat is not available, students go back disappointed."
AMUSU president Faizul Hassan said: "We are forced to eat vegetables. This is really not acceptable."
The AMU management has said that if all the abattoirs of Aligarh are shut down, it will be next to impossible to arrange for over 500 kg meat (buffalo) every day for the hostels. The meat sellers' indefinite strike worsened the situation by forcing them to serve only vegetarian meals to the hostel residents.
The university's media consultant, Dr Jasim Mohammad, said a meeting has been scheduled for Thursday (March 30) to discuss the issue.
According to Times of India, Kalika Singh, an official with UP Pollution Control Board, said: "Of the seven slaughterhouses in Aligarh, four are operational at present. But due to non-availability of animals, they too are not providing any meat." He even added that the municipal corporation's own abattoir was shut down in 2014 due to some irregularities.