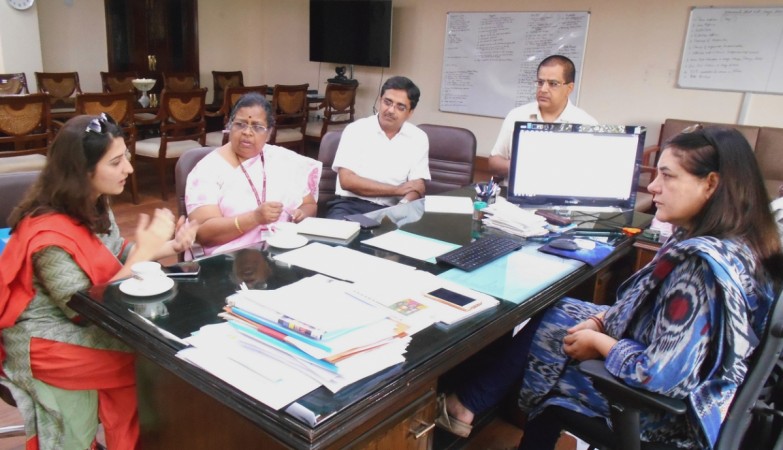 The Union Woman and Child Development (WCD) Ministry on Friday conducted a meeting with Twitter India officials in order to discuss the abuse and harassment faced by women and children online. WCD Minister Maneka Gandhi attended the meeting, as did Mahima Kaul, head of public policy at Twitter India.
According to a statement released by the WCD Ministry, they decided at the meeting that any abuse -- classified into three categories for clarity -- faced by women and children on social media platforms should be reported to the ministry.
This, apparently, is in light of the complaints the WCD Ministry is already receiving following the introduction of the hashtag #IamTrolledHelp a couple of days ago. Women and children being subjected to abuse or harassment online are now sending in these complaints ever since the ministry started this hashtag.
According to the statement, what women and children could be subjected to has been classified into abusive behaviour -- which consists of direct or indirect violent threats, inciting or engaging in targeted abuse or harassment, and hateful conduct -- the promotion of violence or any direct attack or threatening of other people.
Women and children who face such problems on social media platforms are to continue reporting them to the WCD Ministry using the hashtag, while those facing these problems on Twitter can directly address Twitter India. Incidentally, Twitter has its own mechanism to help its users report such abuse.
The stem assumes significance in light of the abuse and harassment several celebrities have faced on social media platforms. One of the most recent cases was singer Sona Mohapatra,
who was heavily trolled on Twitter for taking on Salman Khan after the "Sultan" star said he used to exit the wrestling ring swaying like a "raped woman" after filming high-octane action scenes for the film.
Just a few days earlier, actor and "Roadies X4" star Neha Dhupia had also had to face some trolling on a social media platform after posting photos of herself in a bikini.