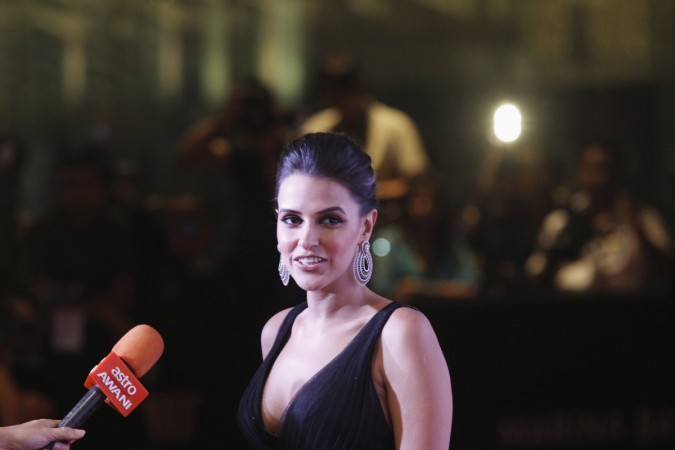 Neha Dhupia is not someone who tolerates social media trolls. The Bollywood actress made it amply clear by posting her bikini pictures along with a message recently.
MTV Roadies X4 judge Neha posted her bikini-clad photo on Instagram and captioned it with a strong message in a polite manner. She said wearing a bikini on a beach is something very normal, and asked haters to just avoid the post if they do not like it, instead of being "disrespectful" and "crass."
"Hey ... It's jus me wearing a #bikini on a beach. That's what most normal people do when they are on a beach ... N yes I took a selfie and am posting it... Try for once not to be disrespectful, crass and take out your frustration on the wall of a woman you choose to follow. I do have the option of unfollowing you or deleting your comments or of reporting all the weird comments but I don't want to do that. Through this picture all I mean to say is that if you don't have anything respectful to say, you can choose to scroll on. It's a much better use of your time and energy. As for the reast...Thank you for the love, always! [sic]," Neha wrote on Instagram.
She posted the photo and message on Twitter as well.
Earlier, the actress had shared a photo on social media flaunting her back, and the post had invited some vulgar comments. This new post of Neha wearing a bikini with the message is apparently in response to the hate comments on her previous post. Check the posts here: