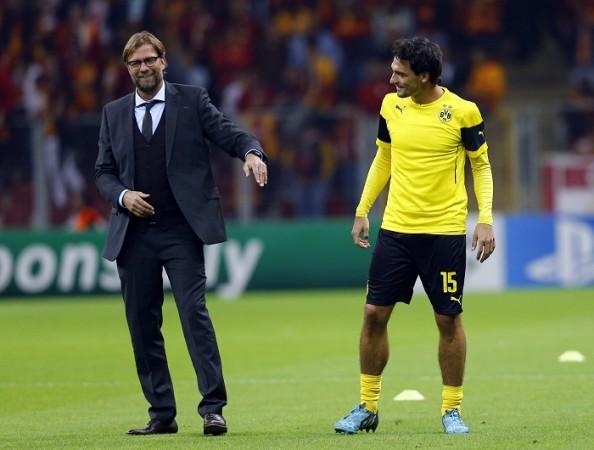 Manchester United have shown they mean business in the transfer market this season, and Louis Van Gaal and co. are set to make a major statement by making a massive bid for Mats Hummels during the summer transfer window which will open after the end of this campaign.
The English Premier League giants spent over £150 million in the summer transfer window at the beginning of the season, and they are ready for another summer spree by offering £47 million to Borussia Dortmund for the services of Hummels, according to the Daily Star.
The report suggests Dortmund have admitted they are willing to let Hummels leave the club, but only if any interested team agree to pay that massive £47 million fee.
Having shelled out a British record £60 million to bring in Angel Di Maria from Real Madrid, Manchester United certainly have the resources to spend that amount of money on a single player, even if Hummels was thought to be available for around £30 million until lately.
Arsenal are also interested in signing the Germany international, but might be put off by the asking price, leaving Van Gaal and Manchester United a free path to the central defender's signature.
Manchester United executive vice chairman Ed Woodward played down talks of a massive spending spree in the January transfer window, insisting the club's focus to bring in world class players lies in the summer transfer window at the end of the season.
"We are not looking to enter the market for short-term fixes," said Woodward speaking while announcing the club's revenue.
"However, we have targets we are looking at for next summer.
"Should any of them become available in January, which is obviously rare, we will consider acting. But it is a low probability."
So, if Hummels were to be made available by Dortmund in January, then a move could materialise over the next couple of months, but the likely scenario remains an offer being made in the summer.