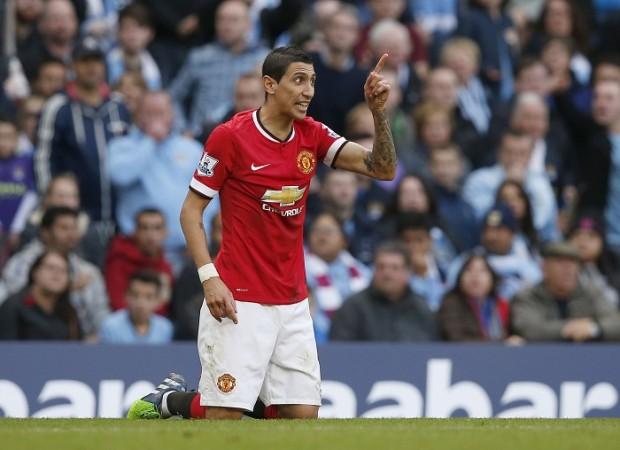 Argentina boss Gerardo Martino has stated that he was more surprised by Angel di Maria's excellent start to his Manchester United career, rather than his recent dip in form.
The 26-year-old got his United career off to an excellent start, scoring three goals and providing three assists in his first four appearances in the Premier League, following his £59.7 million switch from Real Madrid in the summer.
However, the former Benfica winger's form began to dip soo after as he failed to make an impact in the Red Devils' last three fixtures against Chelsea, Manchester City and Crystal Palace.
And Martino, who was appointed the new head coach of Argentina in August, admits that he was more surprised to see di Maria bursting onto the scene in the first few games, rather than his current drop in form.
"I have to say that Angel is one of the very top players in world football," the former Barcleona boss told ESPN. "His start was exceptional and the fact that generally when players go to a new club and have to get used to a new league, a new team, a different style of football and different teammates.
"I think the form that he is showing now is possibly more typical of a player going to a new club than the very first few games when he burst onto the scene and did so well."
Although there were suggestions that di Maria lost form due to United manager Louis van Gaal's regularly changing formations and also due to the player being used in a few different positions in each game, Martino believes the Argentine is very versatile and is capable of playing in a number of roles.
"With regards to his position, I would say that Angel is the type of player who can play a number of different roles expertly. You only have to look a few seasons back when he played on the right side for Real Madrid and in the season just gone, he featured more on the inside-left in a slighter freer role.
"Obviously, in the World Cup, he did very well when he played wide left so really, in terms of positioning, he can adapt to anywhere where the manager asks him to play."