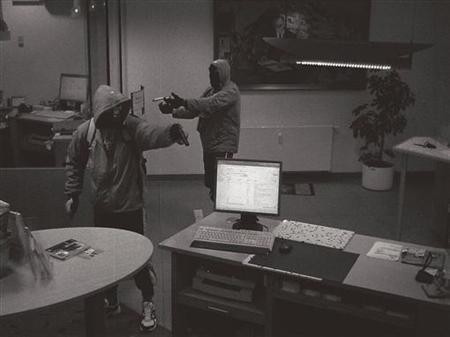 In another daring heist carried out in broad daylight in Haryana's Gurugram district, a group of armed men looted 32 kg of gold worth about Rs 9 crore from Manappuram Finance, a Kerala-based non-banking financial company. The incident was reported from that the New Railway Road branch on Thursday afternoon.
Demonetisation: Robbers increasingly turning to gold heists as currency notes promise lower yield
The group, which comprised of seven to eight men, looted the branch while keeping the employees at gunpoint.
The employees told police that the robbers went to the first floor branch posing as customers and entered their address in the register for the visitors. Two of them then overpowered the security guard at the gate.
They snatched the security guard's rifle and took the rest of the staff as hostage, while brandishing knives. According to police, two of the robbers also had firearms with them. The robbers threatened the staff and customers of dire consequences and raided the vault clean within half-an-hour before decamping with the booty.
"An alert has been sounded and police teams are going through the CCTV footage. The robbers will be identified and caught soon," Gurugram Police Commissioner Sandeep Khirwar told the Hindustan Times.
"One of the robbers who hit the other guard was heavily drunk and his speech was also slurring," said an eye witness.
While forensic experts are looking to collect evidence, police said that they will soon release pictures of the culprits.
Surprisingly, it was the sixth instance of Manappuram Finance branches being targeted by robbers in a span of six months. On January 5, a branch in Chhattisgarh's Surguja district was looted of 12.8 kg gold worth around Rs 3 crore.
Last year, Manappuram Finance branches in Kolkata, Thane, Nagpur and Jalandhar were also robbed of 102 kg gold in total.