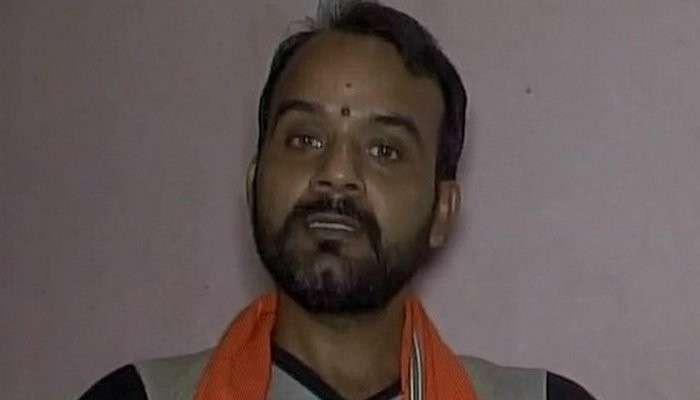 In a brutal incident reported in Uttar Pradesh, a man accused of kidnapping and beating up a boy for allegedly making memes of gods and goddesses has said that the thrashing was filmed in order to teach others a lesson for hurting religious sentiments.
Watch Bajrang Dal activists strip, thrash two boys for meeting female Facebook friends
Deepak Sharma stated his reason behind thrashing the boy after the video he posted on his Facebook account went viral on social media.
In the video, Sharma, who belongs to political party Rashtriya Swabhiman Dal, warns the viewers that while making memes are not wrong; involving his religion is a crime. The man also flung numerous cuss words at the victim whose face was kept veiled throughout the video.
However, when approached by the media, the accused who claims to be a Hindu leader from Jaipur repeated his threat.
"In the video, I had already mentioned the heading as "A Film". I do not have to explain here what a film means. If you watch that video clearly, then you will come to know that it was filmed to show that if you post such demeaning things on the internet, then it hurts the sentiments of the society and in turn, you will have to face the consequences," Sharma told ANI.
Inspired by Bollywood stars
Interestingly, the man gave yet another reason behind thrashing the boy. Sharma says that Shah Rukh Khan and Salman Khan's Bollywood films often show the film stars beating up the villains to impart a message to the audience.
The accused said that through his video, he too was trying to deliver a similar message to the society.
"The film stars are not arrested for spreading such messages. I have put the heading of the video as 'A Film', so I don't think the police will have any kind of discomfort with that. A sane person will understand what I have been trying to show in that video," Sharma said.
He even took a dig at the people who have created an uproar that the victim was Muslim.
"I haven't mentioned his name, then how can people jump to the conclusion that he is a Muslim," Sharma said.
He also clarified that by saying 'my religion' in the video, Sharma was addressing all the religions.
"I haven't only talked about Hindu religion; I have included every religion in that context. It has been seen in 'the film' that people will have to face the repercussion of their behaviour if they harm the sentiments of the society. I do not understand how a person can be arrested for making a video," he asserted while adding that posting explicit pictures of gods and goddesses in any religion is unacceptable.
Sharma's video has already fetched him around 30,000 followers.
Sharma had earlier made headlines when a video showing him boasting about his educational qualifications and income due to his 'English speaking skills' went viral.
Watch the video here:
Indian guy Deepak Sharma from Jaipur rajasthan kidnapped & tortured a muslim bcz he shared a meme on his previous video

Thank you Jinnah. pic.twitter.com/MGnGxuvEWK

— Asfandyar Bhittani (@BhittaniKhannnn) July 31, 2017