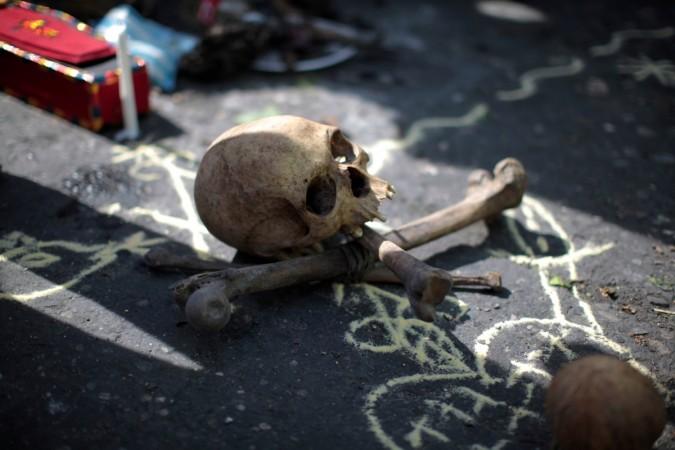 While people are known to brood for days and even resort to consuming alcohol to get over a break-up or deal with rejection, a man in Raipur, Chhattisgarh, seems to have taken a different and gory route. Pintu is said to have killed his neighbor after suspecting her of performing black magic to prevent his marriage, Sunday, April 1.
The accused was reportedly looking for a bride but was rejected by about 12 women. There were instances when he and the girl would even get engaged, but things would hit a roadblock and the engagement would be called off.
Pintu believed that his neighbor, identified as America Patel, was performing black magic on him and that is why he wasn't able to find a match, reported India Today. Upset with the rejections, he is said to have plotted a revenge against Patel.
Pintu, on Sunday, visited Patel's home. Realising she was alone, he first hit her with a stick and then strangled her with a dupatta (scarf). He then tried to flee, but the villagers managed to nab him and handed him over to the police.
A case has now been registered and Pintu is in custody. The police said that he was a second year BA student and believed that Patel was a black magic practitioner.
While not many believe in the practice of black magic anymore, there are still odd instances of it that come to the fore every now and then. Just a few days ago, a tantrik was arrested in Pune for allegedly performing black magic on a woman admitted in the ICU of a city hospital.
The tantrik was accused of performing black magic to cure the woman of breast cancer, but she died soon after. The family of the 24-year-old then alleged that the doctor treating her was the one who asked the tantrik to perform the procedure on her and demanded action against the doctor, as well as, the tantrik, reported ANI.