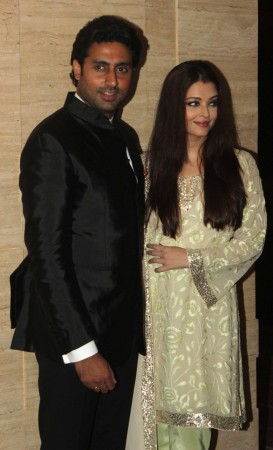 Seven years after Aishwarya Rai Bachchan tied the knot with Abhishek Bachchan, a man has filed a case against her for causing mental stress.
Niroshan Devapriya of Sri Lankan origin, in his complaint alleged that he had a romantic relationship with Aishwarya Rai. Devapriya, who is currently a resident of Taiwan, China, stated that Aishwarya Rai has caused severe stress after she married actor Abhishek.
Devapriya decided to file a case again the former Miss World and claim damages for mental stress, Daily Mirror reported.
He discussed the matter with his nephew Roshan Ajith of Panadura, who in turn demanded 1.7 million to hire a lawyer and for the entire legal procedure. Devapriya reportedly paid him the entire amount.
But he realized later that his nephew had cheated on him.
Devapriya than filed a complaint against Ajith with Colombo Fraud Investigations Bureau, (CFIB) stating that he cheated him and has not taken any legal steps in Aishwarya Rai's matter.
Ajith was produced before Colombo Fort Magistrate Thilina Gamage, who ordered him to pay back Rs 1 million in installments to his uncle.
Meanwhile, there is no update on his mental harassment complaint against the Bollywood actress.
Before getting married, Aishwarya Rai was in news for her alleged love affairs with Bollywood actors Salman Khan and Vivek Oberoi. But putting all the speculations to rest, the actress got married to Abhishek in a traditional Hindu style ceremony on 20 April, 2007.
The couple recently celebrated their seventh wedding anniversary in Mumbai. And if all goes well, they will soon be seen sharing screen space in Prahlad Kakkar's "Happy Anniversary".
[ED:VS]