West Bengal Chief Minister Mamata Banerjee blows hot and cold on the Narendra Modi government's pet Goods and Services tax (GST) project and she has again decided to make it a political tool to target the Centre.
In the past, Banerjee has taken all kinds of stand on the GST – ranging from welcoming it to backing it on conditions to not prioritising it at all though she has claimed throughout that she has held a consistent ground on the issue.
Mamata chooses the confrontation way, yet again
Her latest stance has been one of resistance again. Bengal's Finance Minister Amit Mitra has written to his Union counterpart Arun Jaitley that his state is yet not ready to implement the GST even though the Centre has decided to do so across the country from July 1. Citing that the tax would create hardships for small businessmen, the Banerjee government has retreated even after calling a special session in the Assembly for passing the GST Bill.
Mitra also did not attend the two-day GST council meeting in Srinagar which got underway in Srinagar in Jammu & Kashmir on Thursday, May 18. It was said that the state chief minister was indisposed but for the BJP, the episode has a clear message. Banerjee is again opting for the war path to challenge the Modi regime after she is finding going tough, thanks to the disunity in the Opposition ranks and the piling corruption charges against leaders of her Trinamool Congress (TMC).
The latter has counter charged saying it is the Centre which has gone for political vendetta by unleashing the CBI, I-T department and ED after Opposition leaders. It said the opposition to the GTS is in connection with the small and medium-scale businesses and nothing political.
The TMC's defence, however, doesn't look solid enough for in January, Mitra had walked out of a GST meeting, a day after senior TMC leader and parliamentarian Sudip Bandyopadhyay was arrested in connection with a chit-fund scam.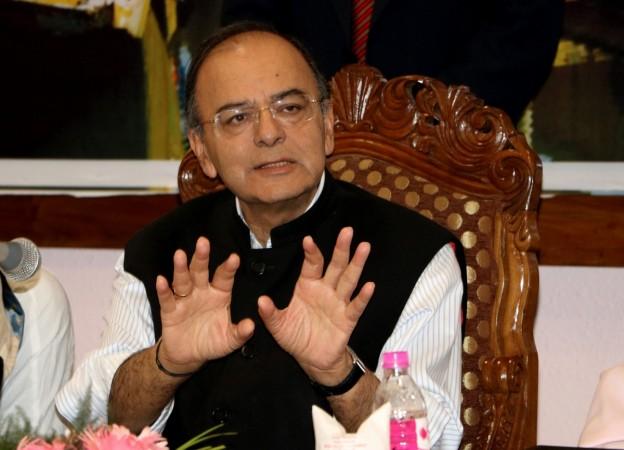 Not much option before the state
The TMC's game is purely political no matter what it says but the latest resistance to the GST would eventually hurt the state financially. The state's finance department fears that eventually one will have to fall in line because of constitutional compulsion and one state cannot do otherwise. The VAT rule will cease to exist after September and if the state continues to not abide by the GST, it will face the danger of losing crores of revenue.
The Centre will also find Banerjee's latest opposition difficult to deal with since it has no alternative plan in case a state refuses to join the GST.