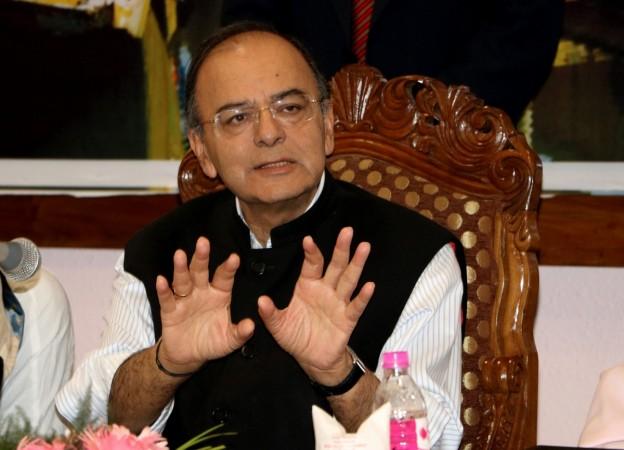 The Goods and Services Tax (GST) Council meeting being held in Sringar has apparently finalised the tax rates on Thursday, the first day of the two-day meeting, under the helm of union finance minister Arun Jaitley.
A PTI report said that at the Council meeting, in which finance ministers of almost all states were present, "80-90 percent" of goods and services have been fitted under the four tax slabs — 5, 12, 18 and 28 percent.
"Nearly 81 per cent of the items will fall under below-18 percent GST rate slabs and only 19 percent of the goods will be taxed above 18 percent," Revenue Secratery Hasmukh Adhia said.
The Hindustan Times said that a decision was taken to exempt food items such as wheat, rice and milk from the GST while the Mint reported that cars would be taxed at 28 percent, the highest rate. In all, rates for 1,211 items have been finalised. Life-saving drugs will be subject to 5 percent tax.
Refgrigators and air-conditioners will attract 28 percent.
The full details of the goods and services, and the rates applicable thereof, are likely to be released officially on Friday.
If one were to go by Jaitley's statement a few weeks ago, the fitment of rates need not "surprise" anybody. "We are now in final stages of fixing tariffs for different commodities. The formula under which it is being done has also been explained and therefore nobody is going to be taken by surprise, it's not going to be very significantly different (from present)," he had said at the annual meeting of industry body CII in New Delhi on April 28.
As widely reported, essential items have either been kept out of the purview of the tax or assigned the lowest rate.
Imported goods will be subject to Integrated Goods and Services Tax (IGST), which is equivalent to Central GST + State GST so as to bring equality with taxation on local products, the finance ministry had said in a recent upate.
Some of the countries that have implemented GST are France, Canada, New Zealand, the UK, Malaysia and Singapore.
GST is inflationary initially
A reality accepted by many experts is that in the early stages, GST regime leads to an increase in inflation. "Another aspect encountered and accepted by most of the GST countries lies in the statistic that GST will be inflationary, especially if the effective tax rate is higher than what prevailed before. For instance, Singapore saw a spike in inflation in 1994 when it introduced the GST," Vivek Pachisia, Tax Partner, EY India, wrote in a column for a business daily.