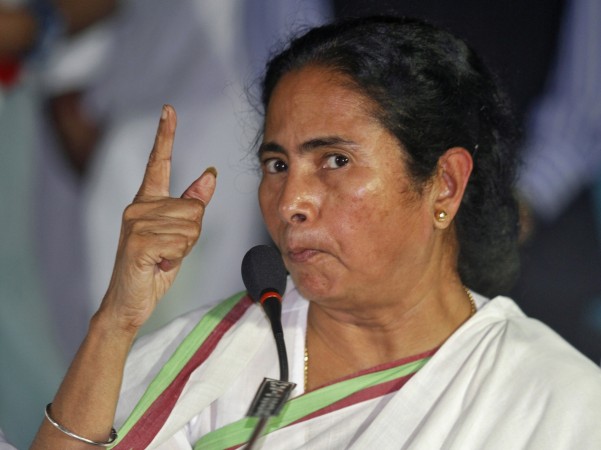 Mamata Banerjee was born on January 5 1955, and is the first woman chief minister of West Bengal. In 2011, Banerjee ended the state's 34-year old rule of the Communist Party of India (Marxist)-led Left Front government, by leading her All India Trinamool Congress (AITMC or TMC) to a sweeping victory. A former member of the Indian National Congress, she is popularly known as Didi (elder sister).
However, she is also known for her mercurial moods, short temper and quicksilver tongue that spares no one, not even Prime Minister Narendra Modi who, along with his party, BJP, and several other leaders, was at the receiving end of her attacks against demonetisation.
While many of here irrepressible statements are uttered on political stages and protest marches, she also has over 650,000 followers on Twitter where she frequently expresses herself.
Tell us, is there any other quote by Didi which you know of – please add it in the Comments section below.Here are some of her most-quoted statements:
"Today, I am taking a pledge, whether I die or live I will remove PM Modi from Indian politics...Bazaar, cinema, Jatra (theatre) - everything got affected, but he (the Prime Minister) didn't care about common people."
"Demonetisation ke issue par sab opposition partiyon ko ek hona chahiye. Jo gaddari karega, janta usey maaf nahi karegi." (All opposition parties should be united on the issue of demonetisation. The public will not forgive a traitor.")
"I am not God. Nor am I Phantom. I am ready to accept any criticism. I have been in politics for decades. Each and every day, in several media, there is criticism of me."
"I never supported violence. Before the formation of TMC, I was a member of the Congress Party. Gandhi's Congress. Non-violence is a philosophy that runs deep."
"The death is unfortunate. It is an accident. It is not police atrocity. It is a small and petty matter."
"Others are VIPs, but I am a LIP" (LIP: Less Important Person)
"Earlier if men and women would hold hands, they would get caught by parents and reprimanded but now everything is so open. It's like an open market with open options."
"Our policy is very clear: whatever policy will suit the people, whatever policy will suit the circumstances, whatever policy will suit my state."
"Very unfortunate. Army stationed in front of Nabanno, the Bengal State Secretariat in a high security zone, inspite of Police objection. I will be staying at my Secretariat to guard our democracy."
"I don't think the elite class is only speaking the good English."
Update: On December 2, after spending a continuous 36 hours in her secretariat to "guard democracy", she attacked the Central Government once again said:
"...look at the attitude of this (Centre) government. I do not know what they think of themselves. There is Hitleri kaida of this government."
"Modi government has become a daku (dacoit) government."
Another update: On December 21, reacting to the arrest of Tamil Nadu Chief Secretary, P. Rama Mohana Rao, she retorted:
"Why don't they raid Amit Shah and others who are collecting money?"
And then on December 27, at a media conference, along with Rahul Gandhi, she was on the offensive again:
"Even if after 50 days, things will not change. Will the Prime Minister resign?...It is not emergency, it's Super Emergency."