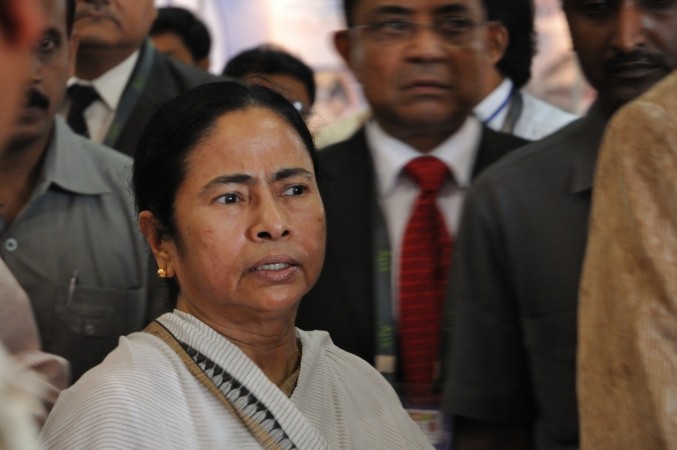 West Bengal Chief Minister and Trinamool Congress chief Mamata Banerjee finally left the Secretariat office on Friday evening after spending 36 hours in the building. The TMC supremo also threatened legal action against the Narendra Modi government if army deployment was not removed from certain regions across the state.
Mamata on Thursday had accused the Centre of "deploying the army" along the toll plazas at highway without informing the state government. She had vowed not to leave the state secretariat building until the army was withdrawn from the toll gates. The army was deployed some 500 metre from Nabanno, the Bengal State Secretariat as routine mock exercise to collect load information from the toll plazas.
"If Government doesn't withdraw army deployed in the state, we will fight legally,' she said after emerging from the Secretariat," Mamata said after coming out of the Secretariat. She also branded the Central regime in the country as a "daku government" and said that "Modi ji is looting people's money."
Although the army on Friday had withdrawn from the particular toll plaza near Nabanno citing that the exercises there were completed, Wing Commander S S Birdi of the Eastern Command CPRO said that "the Army deployment (in West Bengal) won't be called off as it is a routine exercise and will continue till midnight today."
The TMC government had challenged the Centre to provide the documents, which proved that the West Bengal government had given a green signal for the deployment of army in certain areas of the state. The army had said that the routine exercises in the state were conducted with "full knowledge and coordination" with the West Bengal Police.
TMC spokesperson Derek O'Brien said that no such document existed and that he would hang his head in shame if the Centre could come up with documents indicating a green signal for the deployment of the army, ANI reported.
The Opposition on Friday continued to rail against the Centre in the Parliament over West bengal army deployment. TMC MLAs also staged a protests outside Raj Bhawan in Kolkata.
Mamata accused the Modi government of making a "wrong and concocted" statement in Parliament about the deployment of army, and added that her voice would not be stifled by "hatching conspiracy and showing force."