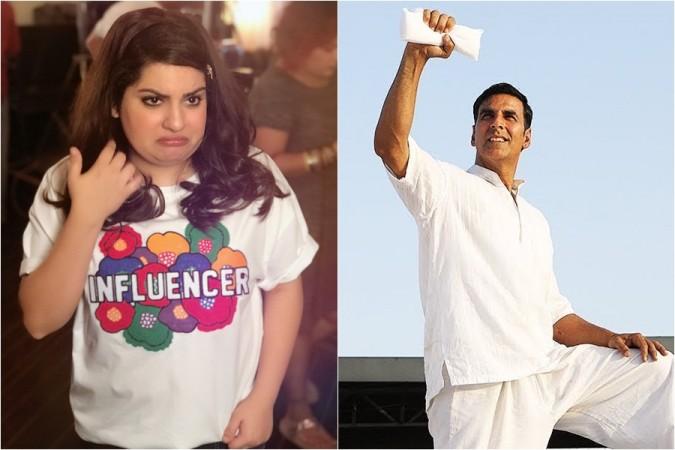 Last year, in November, Mallika Dua had an ugly spat with Akshay Kumar when the former's father and renowned journalist Vinod Dua accused the latter of passing a sexist remark on her daughter at The Great Indian Laughter Challenge show.
In Pics: Deepika, Tiger Shroff, Aamir and others pose with a sanitary pad
Their fued was all over the social media which was followed by counter slamming and befitting replies from both the parties. While it looked as if the matter was done and dusted after Mallika hit the last nail in the coffin after Twinkle's clarification on Twitter, it now looks like the comedian hasn't forgotten the episode and decided to mock Akshay Kumar over PadMan challenge.
ALSO READ: Guilty Conscience? Mallika Dua makes Twitter private, Vinod Dua deletes post; fans support Akshay Kumar
Mallika Dua, in a series of Instagram stories, poked fun at the PadMan challenge and wrote, "Always remember. Each time you feel weak, each time you feel lesser than your equals, each time you feel you've been made to feel lesser for no reason and that the fight has just about begun, when you feel society and the govt have not given you your due, hold up a sanitary pad and post a picture of it on Instagram. You will feel empowered. So empowered. Bye."
Check out the screenshots from Mallika Dua's Instagram stories here: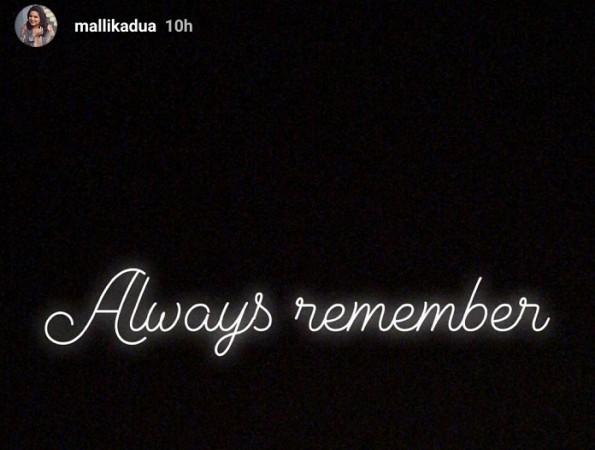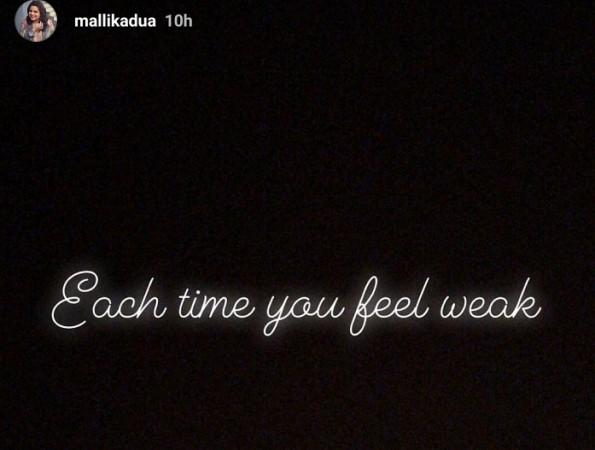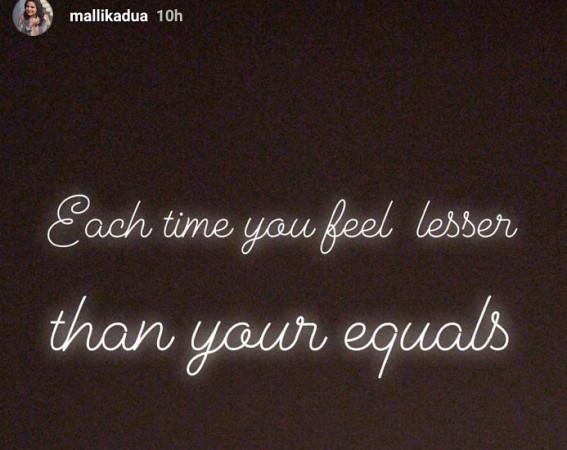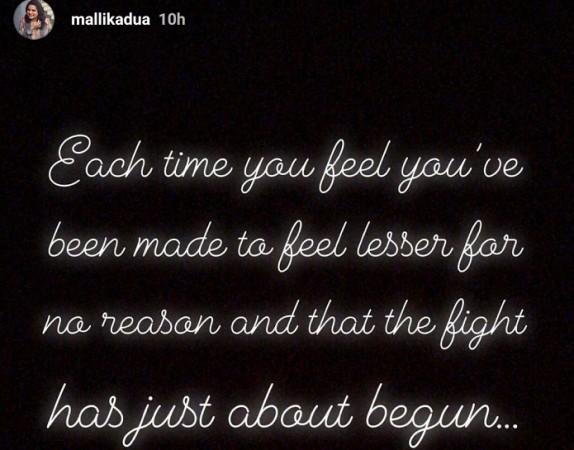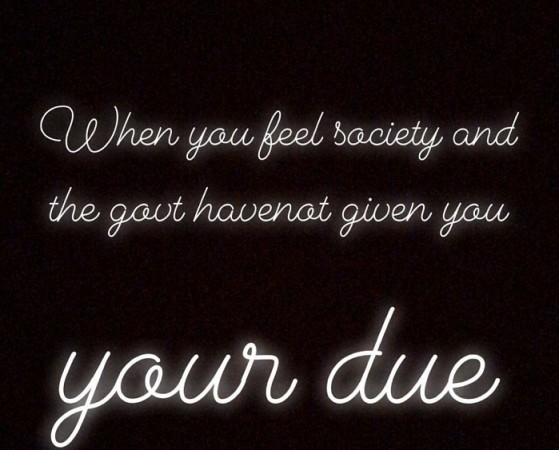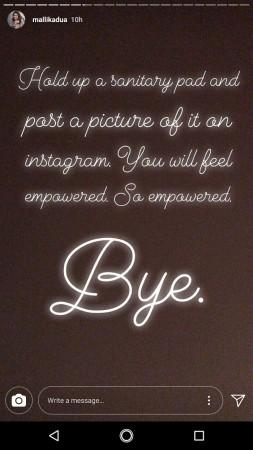 The PadMan challenge dares you to post a picture of yours on your social media handles holding a sanitary napkin in your hands and thereby challenging another person in the process in order to make it a chain campaign to promote their upcoming film.
ALSO READ: Wouldn't you be offended if someone made sexist comments on your daughter, Mallika Dua asks Akshay Kumar
Many actors including Aamir Khan, Alia Bhatt, Deepika Padukone, Anil Kapoor, Rajkummar Rao, Varun Dhawan, sports personalities like PV Sindhu and Geeta Phogat took up the challenge and were seen posing with a sanitary napkin to extend their support for the film.
And it looks like Mallika Dua is not so pleased with their idea of promoting the film.
During their infamous tussle, Mallika Dua was accused of attracting publicity by Twitteratti when she was tagging journalists and social activists in her posts. Is her dig at PadMan challenge a yet another publicity stunt?
ALSO READ: Twinkle Khanna feels 'Miserable' about Muck Slinging on her mother Dimple, husband Akshay Kumar and daughter Nitara
Last year, well-known journalist Vinod Dua expressed his outrage against Akshay Kumar by sharing a video clip from one of the episodes on Facebook where the actor can be clearly heard passing lewd remarks on his daughter.
He wrote, "I am going to screw this cretin Akshay Kumar for telling his co-worker Mallika Dua that "aap bell bajao main aap ko bajata hun" at 5:26. This is his sense of humour and language. Star Plus. Wake up."
Later the video was apparently taken down by Facebook citing copyright issues.
Later, Mallika had revealed her side of the story to The Quint explaining why her father and renowned journalist Vinod Dua lashed out at Akshay Kumar over his remark "Mallika ji, aap bell bajaao, main aapko bajaata hoon" on the sets of The Great Indian Laughter Challenge.
"My father, who watched the leaked video, was left seething at the sight and sound of his daughter being subject to this idea of humour and banter by her colleague at her workplace. Even while I ignored it, he made his stance clear, as he generally does, indirectly making me question what kind of a feminist and person I am," Mallika said urging people not to make it about Akshay Kumar and trivialise it.