On October 25, Mallika Dua's father and renowned journalist Vinod Dua had lashed out at Akshay Kumar for making insensitive comments towards his co-workers on the show.
Why, you may ask?
Well, recently, Mallika Dua, Zakir Khan and Hussain Dalal, who were the judges on stand-up comedy reality show The Great Indian Laughter Challenge, were shown the exit doors by the makers due to low TRPs. They were later replaced by Bollywood celebrities Shreyas Talpade and Sajid Khan.
According to Mid-Day, the decision was apparently taken after consulting Akshay Kumar who gave his nod to the makers to go ahead with it. While the entire incident didn't really go down well with the mentors, it has now given rise to a new controversy that might land the Khiladi Kumar in hot water.
Vinod Dua expressed his outrage against Akshay Kumar by sharing a video clip from one of the episodes on Facebook where the actor can be clearly heard passing lewd remarks on his daughter.
He wrote, "I am going to screw this cretin Akshay Kumar for telling his co-worker Mallika Dua that "aap bell bajao main aap ko bajata hun" at 5:26. This is his sense of humour and language. Star Plus. Wake up."
Mallika added: "So, I want humor to be limitless. I also don't want to be uncomfortable at my work place. The lines are blurred."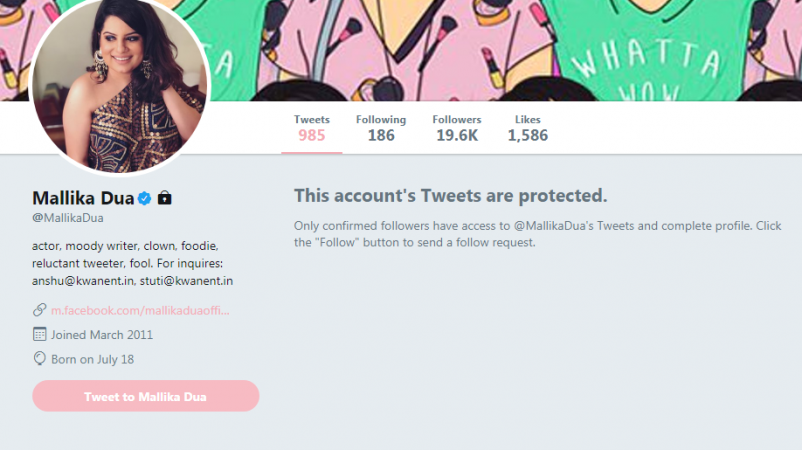 According to an IANS source, the controversial part has not been aired by the channel. Vinod Dua told IANS: "I don't expect an apology from Star Plus as they have not aired this episode. But I expect an apology from this fellow (Akshay Kumar)."
I feel why fathers always drag themselves in during professional fights like these? Akshay's comment has negative connotations sure but she should ideally have had the presence of mind to give back when he said that.
Not that I've slightest concern for Akshay Kumar, but in current Mallika Dua controversy, I don't think "bajao" had any sexual undertones.

— Shraddha Upadhyay (@Shraddha48) October 25, 2017
@MallikaDua irony died a slow death wen U read non existent lines btwn wt @akshaykumar said.Jab Khud ka dimag aisa ho toh Sab waisa dikhe??

— ShivShaktiConscious (@shivaConscious) October 26, 2017
When this Malika Dua does Tinder wali aunty and talks of taking Kheera that time you take it as sporting behaviour #Morons

— Rahul Raj Sonu ?? (@Rahulraj_sonu) October 26, 2017
After getting sacked because you were not able to perform good and leaking the video is not cool. And why drag father to analyse?
What about the videos you post? Don't they have double meanings?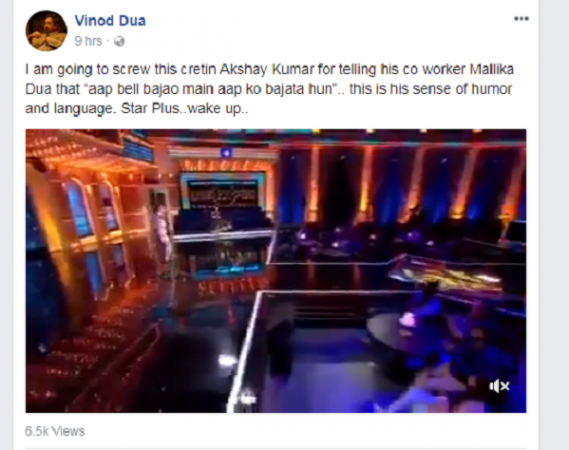 Well, the act of making your Twitter account private and your father deleting the post is a proof that throwing muck on Akshay Kumar was unnecessary.