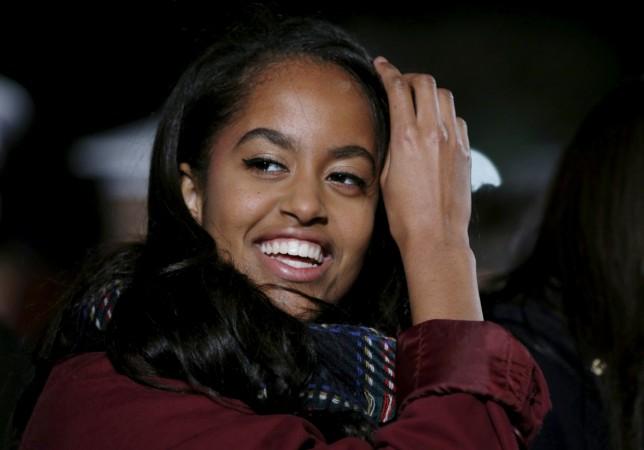 Malia Obama turns 20 on July 4 but it looks like the former first daughter decided to celebrate her big day a couple of days in advance. Barack and Michelle Obama's older daughter was spotted at Surf Lodge, Tiffany Trump's favourite party spot, drinking and smoking with her gang of friends.
The Harvard student was photographed wearing a pair of polka-dot bikini bottoms with a white T-shirt and a pair of sneakers. Eyewitnesses present at the venue revealed that Malia was with Secret Service.
"She was with Secret Service, but they were very discreet. She remembered people's names from last year," an insider told Page Six. She celebrated her birthday at the Montauk hot spot last year as well.
Another onlooker told Daily Mail that Malia was there for an hour smoking cigarettes and partying. "At one point she was just standing in a bikini. She wasn't in a good state, I can tell you that," the source claimed.
The onlooker also shared that no one in from her group were seen drinking alcohol, however, photos from the venue show wine glasses on Malia's table. In one of the pictures, she was seen snacking while another, she posed for the camera. A video from the venue has also made its way online showing Malia dancing to the tunes played at the restaurants.
Malia is in New York City for her summer's break this year. She completed her first year in Harvard after she took a break year and interned for Harvey Weinstein's production company.
The Obama daughter was recently spotted in NYC taking a stroll with a friend. She has been experimenting with her looks. She was spotted sporting braids earlier last month and then rocking a '90s look with a white crop-top and high waist jeans. Both the times, Malia was spotted sans her boyfriend.