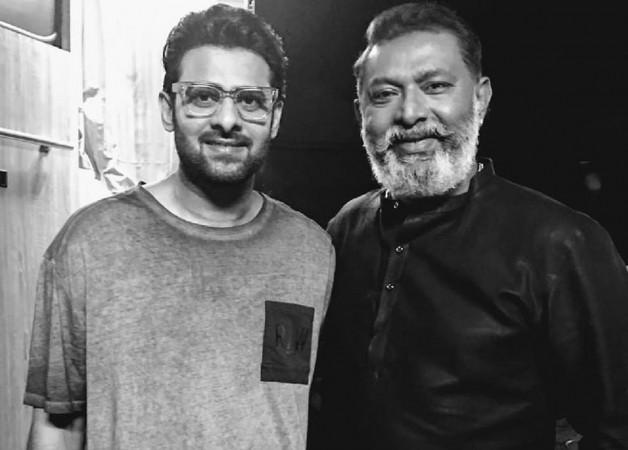 Popular Malayalam actor Lal will be seen in a key role in the Telugu movie 'Saaho', starring Prabhas. The shooting of the movie is progressing in locations near Abu Dhabi now.
The upcoming project is likely to make a remarkable influence on Prabhas's career considering Saaho being the second most expensive film after Bahubali.
Actor Lal, who is the only Mollywood presence in the mega-budget film, has just wrapped up his portions in Abu Dhabi.
Expressesing his excitement for being part of the biggest movie in his career, Lal told the Times of India, "The director Sujeeth had called me last year, saying he wanted to meet about a Telugu movie. At that point, didn't know Prabhas was part of the project. I am definitely not a good judge of a Telugu movie but I liked my character in the film. It's something I could sink my teeth into; I didn't have to do any bone-crunching action scenes either."
Lal had acted in twoTelugu movies in the past -- Annavaram and Khatarnak, and both were budget films released in 2016.
Sahoo, the much anticipated multi-lingual movie is expected to release it in Tamil, Telugu, and Hindi, necessitating a wide range of actors from all these film industries. It features Shraddha Kapoor, Neil Nitin Mukesh, Jackie Shroff and Mandira Bedi.
The big budget flick is being produced by Vamsi Krishna and U. Pramod under the banner of UV Creations at an estimated budget of Rs 300 crore, of which Rs 90 crore has been spent on action sequences alone.
The majority part of the action sequences was shot abroad and it is being choreographed by the internationally acclaimed stunt director Kenny Bates. The shooting near the Burj Khalifa skyscraper in Dubai alone has reportedly cost the producers about Rs 25 crore.