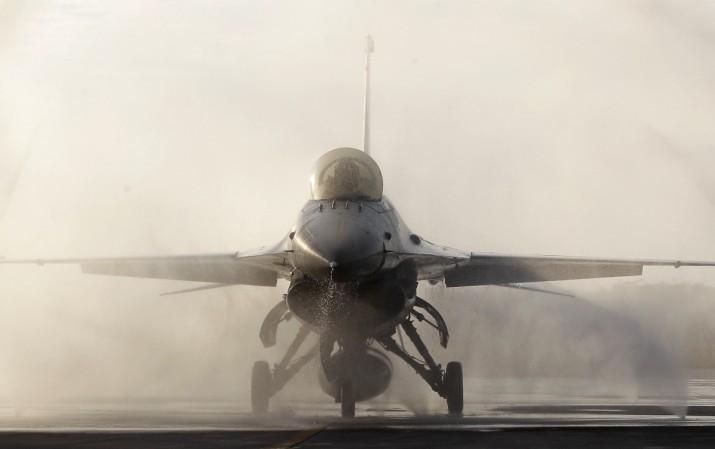 As India looks to replace its ageing Soviet-era lightweight combat aircraft fleet, two players have emerged as possible contenders, American defence major Lockheed Martin's F-16 Fighting Falcon Block 70 and Swedish defence major Saab's Gripen E fighter aircraft.
C-17 Globemaster: Modi govt clears four key proposals to buy aircraft, low-level lightweight radars and more
Indian Air Force (IAF) has requirement of over 400 fighter aircraft, which is far higher than the 126 aircraft that were supposed to be made by the now junked Medium Multi-Role Combat Aircraft (MMRCA) competition, IANS reported.
The days where India imported fighter jets is over, and the IAF has already issued a global request to make single-engine combat jets under the Narendra Modi government's ambitious 'Make in India' programme.
Apart from the IAF, the Indian Navy too is looking for shipboard fighters. It is looking at 60 twin-engine shipboard fighter jets and wants the deliveries to start within five years. India is expected to roll out its first Indigenous Aircraft Carrier (IAC 1) or INS Vikrant in 2018. IAF is now weighing the options with the possibility of Boeing F/A 18 Super Hornet and Dassault's Rafale entering the race.
Boeing has reportedly met with top defence ministry officials and has offered to set up new world class production facility in India to make F/A 18 Super Hornet. Dassualt will also be proposing the naval version of Rafale for Indian Navy's carrier-based operations
In April 2015, India had decided to scrap the MMRCA tender and buy 36 Rafale fighter aircraft in a government to government deal. In September 2016, India inked a deal for off-the-shelf Rafales for multi-billion dollars. The package will also include certain country-specific modifications, missiles and full cycle costs.
Both Lockheed Martin and Saab have offered to partner with India under its Make in India and set up production lines in the country.
"The F-16 is by far the easiest fighter amongst its rivals...The new fighters, like Gripen, have a lot of composite materials, and lack a lot of generational changes and modifications over its lifetime," Wendell Minnick, Senior Asia Correspondent of Shepard Media, told International Business Times, India, in November.
"The F-16 would be a great choice for India. Combat proven time and again. Upgradable with a high survivability portfolio," Wendell added.
"We formally responded to the Indian government in October, expressing our willingness to manufacture Gripen E in India, in line with the 'Make in India' vision," said Jan Widerström, Saab India Technologies' chairman and managing director to IHS Jane's Defence Industry.
"We have a blueprint for a comprehensive 'Make in India' programme for the Gripen E, which includes the setting up of a full manufacturing facility, at par with our Gripen E facility in Sweden. It also includes] transfers of technology, the setting up of an aerospace ecosystem, the development of a local supplier base, and employment of a well-trained workforce," he added.
In about eight years, India will be phasing out the ageing fleet of nearly 260 MiG 21 and MiG 27 fighter jets. So, India has to choose quickly to augment its declining combat fleet if it has to keep an edge over Pakistan and at the same time be prepared for a two theatre war, one on the China side and other on the Pakistani side.
It has to be seen which aircraft will finally be able to win the dogfight of the Indian skies fighter replacement competition. The Modi government will have a difficult task as the acquisition process normally takes five to seven years.