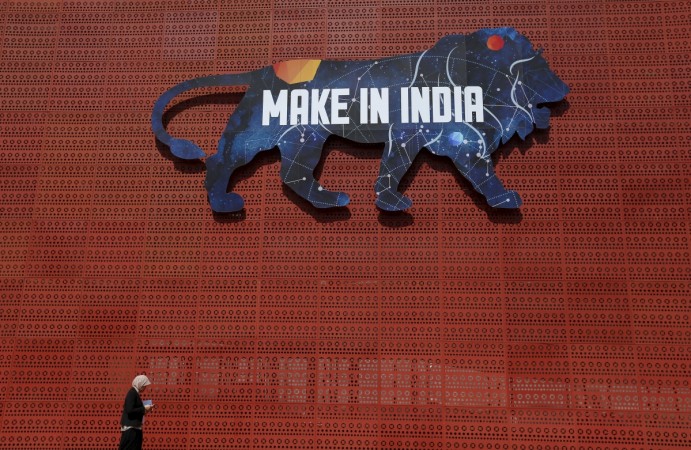 Prime Minister Narendra Modi's ambitious Make in India programme has led to a sharp increase in foreign direct investment (FDI) in India, according to the Economic Survey tabled in Parliament Friday.
Following the launch of the initiative, which is aimed at promoting foreign companies to set up manufacturing facilities, FDI inflows went up by about 40 percent during the Oct-June period last year, compared to the same period a year ago.
In the past one year, the government has given 56 defence manufacturing approvals to private companies under Make in India initiative. In August 2014, it permitted 49 percent FDI in the defence sector.
Companies from Japan, China, France and South Korea have evinced interest to start manufacturing operations in India.
"The concept of Make in India has really succeeded as it has added more employment. With this, India has now become a vibrant market for manufacturers. For the products that are made out of the initiative, we have a strong domestic market with increasing demand. I believe that infrastructure sector is where foreign investments can come in a big way," Dipankar Dasgupta, former professor of economics at the Indian Statistical Institute, told Mint.
The government has received investment proposals worth Rs 15 lakh crore in the recently concluded "Make in India Week", an event aimed at promoting the country as a manufacturing hub.
FDI inflows rose 87 percent to $2.22 billion in the last fiscal under the approval route, while they increase over 90 percent via the automatic route, according to the Department of Industrial Policy and Promotion.
Delhi, Haryana, Maharashtra, Karnataka, Tamil Nadu, Gujarat and Andhra Pradesh have accounted for over 70 percent of the total FDI inflows in the country during the past 15 years, the Economic Survey showed.
"To make the recently launched Make in India initiative a success, the states will have a critical role in facilitating FDI in different sectors," the survey said.