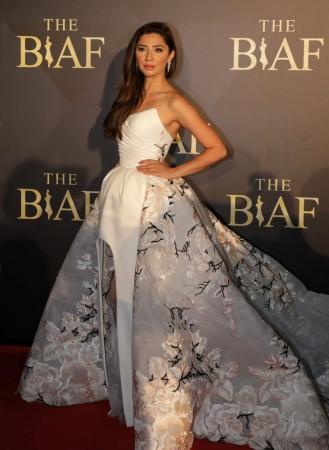 Mahira Khan is creating a stir on social media as her black and white video is going viral on Instagram. Why is this special, you may ask?
The Humsafar actress has recreated Raj Kapoor (Ranbir Kapoor's grandfather) and Nargis Dutt's Jahan Main Jaati Hoon song from the 1956 film Chori Chori, along with celebrity makeup artist Adnan Ansari. And oh boy, it is too cute to handle!
This is not the first time Mahira's dancing video has gone viral. In March, Mahira was seen shaking a leg to Shilpa Shetty's iconic Bollywood dance number, 'Main Aai Hoon UP Bihar Lootne' and the actress's dance went viral then too.
Watch the video:
Meanwhile, Mahira Khan was recently in the news after she spoke about the smoking controversy with Ranbir Kapoor, on HARDtalk show on BBC.
For those unaware, Mahira Khan's pictures with Ranbir Kapoor went viral on Internet from New York in September last year. She said: "That was the first time in my entire career that I was caught up in a so-called controversy and it was strange because there were so many things in that. One, obviously you feel violated, you are in a personal down time moment and someone has just photographed you. Two, obviously there was an uproar, because here I was, someone who is extremely loved in Pakistan, and they sort of keep me up on this pedestal you know, they treat me with a lot of love and a lot of respect. And there are certain things I didn't realise that they don't want to see me do. At that point yes, it was crazy honestly because it lasted for a while... It was crazy, it was ridiculous."