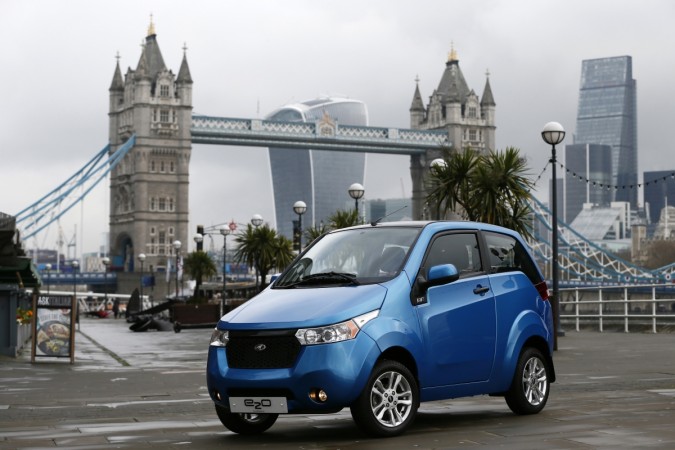 Indian carmaker giant Mahindra & Mahindra is seeking ways to tap the United States (US) market by selling its electric vehicles to customers belonging to the largest economy in the world.
The company is testing autonomous tractors, trucks and cars in an attempt to take its electric vehicles to the US. It also opened a new North American headquarters in Detroit on Monday and is considering to start its sales in the US, according to Reuters.
Mahindra is also all set to give completion to Tesla as the Indian car brand also plans to sell electric vehicles both in the US and China, two giant markets for electric vehicles. China is already world's largest electric vehicle market and is also expected to keep growing rapidly.
According to Anand Mahindra, the company had been testing self-driving models since it bought a small stake in Japan's Mitsubishi Agriculture Machinery in 2015. Now, Mahindra & Mahindra operates several US tractor assembly plants.
Mahindra & Mahindra has been building electric vehicles in India since the mid-1990s.
Reports suggest that the company is developing two new electric vehicles which it plans to roll out in India over the next two years. It currently sells three electric models in the country – e-Verito, e2o Plus and e-Supro. Details of the new products were, however, not revealed.
The company is also reportedly in early talks with its partner Ford Motor Co. To procure a vehicle platform on which it aims to build an all-new electric sedan.
"Ford will get the electric technology of Mahindra. So far, that's the only point of discussion in that direction," said a person close to the matter.
In September, the company had also launched its electric three-wheeler e-Alfa Mini priced at Rs 1.12 lakh. The electric vehicle is on sale in New Delhi and will soon be available in other cities too.
Earlier this year, Mahindra & Mahindra had said that it will expand its electric car business aggressively and make it available to many people through big car aggregators like Ola and Uber.
Not just carmakers like Mahindra & Mahindra are bullish on expanding the base of the electric car business in India, but the government also wants only electric vehicles to ply on India's roads by 2030 as a part of its commitment to cut down on greenhouse gas emissions under the global agreement on climate change.
The move could also reduce spending on oil imports, which according to estimates could rather double by 2030.