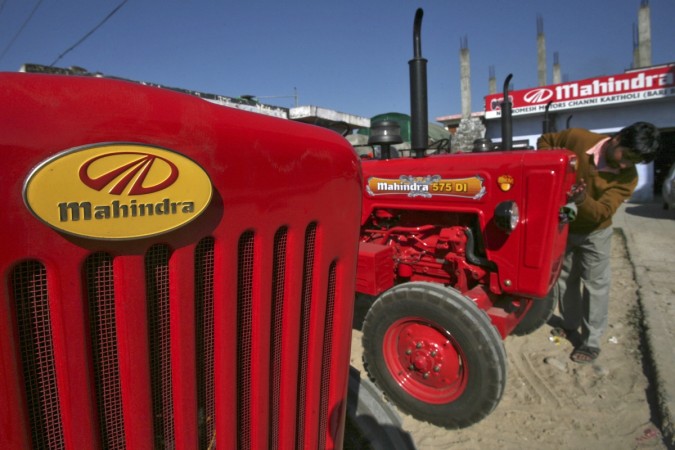 Tractor sales in India rose sharply last month on the back of improved sentiments in rural India after good rainfall this monsoon in comparison to two straight years of drought. Mahindra and Escorts reported growth of 61 percent and 52 percent, respectively. Besides, the two companies and Sonalika exported record number of tractors this October.
Mahindra sold 43,826 tractors last month in the domestic market, up 61 percent from 27,280 units sold in October last year, while volume sales at Escorts rose 51.9 percent to 8,859 units from 5,832 tractors in October 2015, according to regulatory filings by the two companies to the Bombay Stock Exchange (BSE).
As for exports, Mahindra shipped 1,351 tractors (up 69 percent) while Sonalika ITL exported 1,248 units, a growth of 70 percent over 735 units last October.
"This season's rainfall has been normal resulting in healthy water levels in reservoirs. Expectations of good kharif crop coupled with good sentiments will positively demand going forward," Rajesh Jejurikar, president and chief executive, farm equipment and two-wheeler division, Mahindra & Mahindra, said in the filing.
Passenger vehicle sales of Mahindra however, grew 3 percent to 24,737 units from 24,060 vehicles last October.
Mahindra shares closed 3.54 percent higher at Rs 1,369.35 apiece, while Escorts lost 1.86 percent to end at Rs 372.25 on the BSE.
The BSE Sensex lost 349 points, or 1.25 percent, to close at 27,527, following a sell-off across stock markets worldwide over uncertainty in the US presidential elections. A recent poll showed Donal Trump gaining over his rival Hillary Clinton, albeit by a small margin.