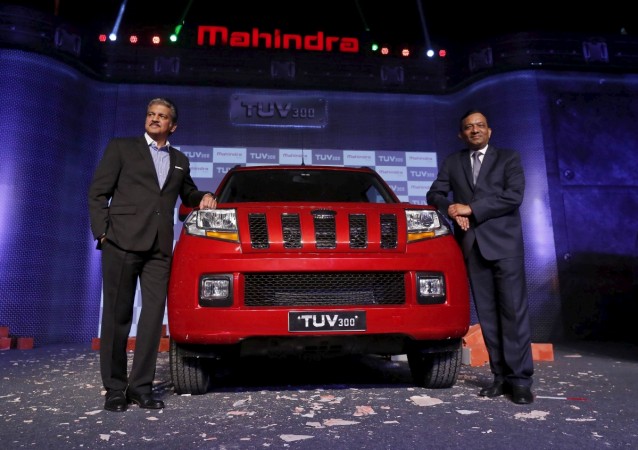 Mahindra and Mahindra Limited (M&M) on Friday announced that Pawan Goenka, currently executive director of the company, has been elevated to managing director while Anand Mahindra, currently the chairman and managing director, will be executive chairman.
Goenka will continue to report to Anand Mahindra and the company's board.
"This is in line with the practice followed by companies across the Mahindra Group, where the position of Managing Director or CEO is distinct from that of the Chairman," M&M said in a statement.
Anand Mahindra described Goenka's elevation as a "fitting recognition" of his experience and domain knowledge.
Goenka joined M&M in 1993, after working for General Motors Corp in Detroit, US, for 14 years, and was instrumental in growing the R&D capability of Mahindra and launch of the Scorpio SUV.
The company posted a standalone net profit of Rs 1,163 crore for the September quarter (Q2), up 27 percent from Rs 915.3 crore in the corresponding period last year. Sales rose 15 percent to Rs 11,363 crore from Rs 9,838.41 crore, YoY.
M&M said that good rainfall this monsoon and pay bonanza to government employees and pensioners augur well for the economy in general and the auto industry in particular.
"After two years of sub-par rainfall, this year's monsoon has been abundant and well spread which will help revive farm income and push up private consumption. The Seventh Pay Commission and the OROP scheme award has put money in the pockets of government employees and pensioners which will further help demand," it said in another statement.
"The lag effects of interest rate cuts by the RBI along with the increased transmission of lower interest rates will also be supportive of consumption. All of these bode well for broad-based consumption led growth in the coming quarters," the company added.
The share price of M&M closed 6.02 percent lower at Rs 1,241.85 on the BSE on Friday. The BSE Sensex ended 2.54 percent lower at 26,818.