Mahindra Electric is the first and only dedicated electric four wheeler brand in India. The subsidiary of Mahindra & Mahindra group currently sells e20 Plus hatchback, eVerito sedan and eSupro commercial van. Despite pioneering India's EV segment, the brand is yet to mark its presence. Mahindra is now ready to revamp the brand to make it ready for EV future.
Also read: Here's why your next petrol or diesel car could be your last
Mahindra Electric on Wednesday announced its plan for a mega boost to its production capacity of e-vehicles. The brand will also invest on next-generation EVs that will provide longer range and higher speeds. Mahindra calls the initiative as 'EV 2.0.'
Mahindra Electric's Chakan plant currently has a monthly capacity to produce 400 electric cars. Within the next two years, the company plans to ramp up monthly production to 5000 units. The expansion is part of the company's plans to be ready for a spike in demand for EV in the coming years. In addition, Mahindra with its Korean subsidiary SsangYong will work on next generation of EV technology.
Also read: Honeymoon period over for hybrid cars in India; GST to impose steep levies
Mahindra Electric is already working on EVs with 380v and 650v battery capacity. The new powertrains are expected to achieve top speeds up to 200kmph and will have a range of up to 400km. For the uninitiated, the existing range of Mahindra's EVs has a range of around 100km only. Mahindra is also set to launch electric three-wheeler along with an electric bus equipped with a 650v battery.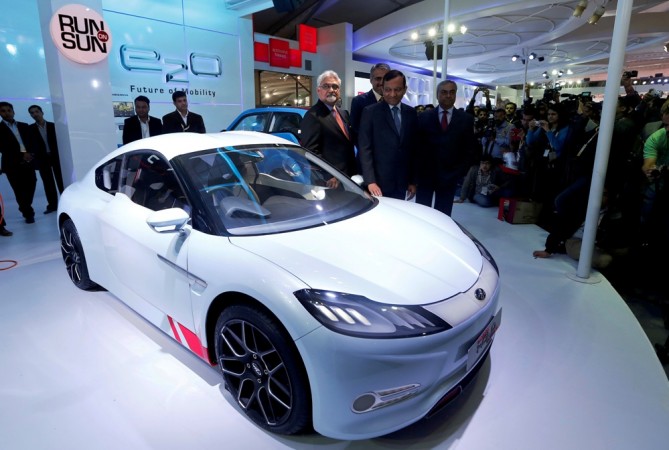 "The time has now arrived for EVs to become mainstream and Mahindra has the right technology and products for India. We will actively engage with the government both at the centre and the state, municipal bodies and other private players for setting up robust EV ecosystem. We are also ramping up our investments towards developing next-generation EV technologies and products that will cater to the smart cities of tomorrow," said Dr Pawan Goenka, managing director, Mahindra & Mahindra, and chairman, Mahindra Electric.
Mahindra Electric is stepping on the gas soon after Government of India's NITI Aayog expressed plans of going for all-electric car by 2030 with an express objective of lowering fuel import bill and running cost of vehicles. Mahindra Electric plans to make the most of this shift towards electric mobility.