Italian sports car-maker Lamborghini launched Huracan Performante at the Geneva Motor Show in March. The track-focused version of the Huracan had soon caught attention by setting a new production car lap record at the famous 20.81 km Nurburgring Nordschleife race track in Germany. The Performante version had taken only 6.52 minutes to complete the Green Hell.
Also read: Is 1,341bhp Nio EP9 world's fastest electric autonomous car? Tesla beware!
Now, an all-electric sports car, Nio EP9, by Chinese startup NextEV has smashed the record of Huracan Performante. On May 12, Nio EP9 set a new lap record at the Nurburgring Nordschleife, achieving a lap time of six minutes and 45.900 seconds.
"In October 2016, we aimed to set a new lap record for an electric vehicle with our Nio EP9. In the inclement weather that the Nurburgring Nordschleife is known for, the EP9 completed two laps of the 20.8 km Green Hell, one of which was in 7m 05.12s, beating the previous EV lap record, making it the fastest electric car in the world. The EP9's new lap record is 19.22 seconds faster than its previous lap time. This is a fabulous achievement for Nio and I am very proud of the team that has worked tirelessly to achieve this accolade," said Gerry Hughes, Head of Performance Program and FE team principal at NIO.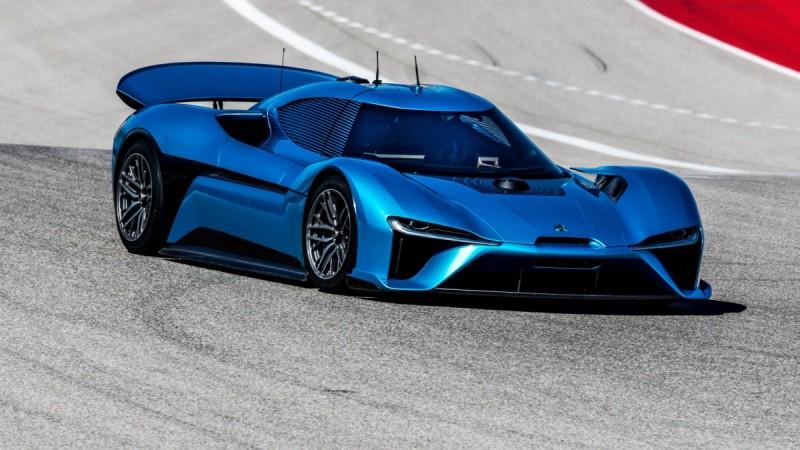 Nio EP9 produces it massive output through four electric motors. The high-performance inboard motors and four individual gearboxes deliver 1-MegaWatt of power, equivalent to 1,341bhp. EP9 accelerates from 0-200 kmph in 7.1 seconds and has a top speed of 313 kmph. It can be charged in 45 minutes and has a range of 427 km.
This is not the first time that Nio EP9 is making headlines for being fast. NextEV conducted a run of the car in autonomous mode at Circuit of the Americas (COTA) in Austin, Texas on February 23. It recorded a lap time of 2m 40.33s at a top speed of 258kmph. In addition, the company also put a driver in the EP9's seat and beat the fastest COTA lap time for a production car with a driver by achieving a lap time of 2m 11.30s.