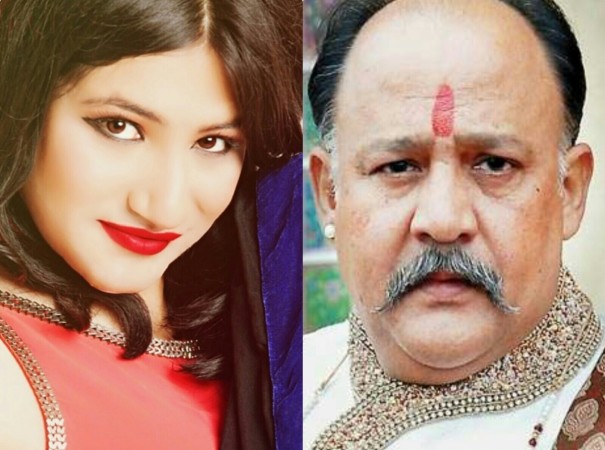 Actress Mahika Sharma, who earlier supported Tanushree Dutta and referred to her as 'Maa Durga' on Tanushree Dutta-Nana Patekar incident, has now raised her voice in support of TV show Tara's producer Vinta Nanda in Alok Nath controversy.
When she was asked about Alok Nath, she said, "Any day I support Vinitaji. The people who can act to be sanskari are very dangerous. We actually were planning to offer the role of my father in the movie (The Modern Culture) to Alok Nath. But now, I really dont think we will. I personally feel such sex hungry people should start working in porn industry. So they can keep satisfying themselves and also can earn too. Atleast they wont need to fake a false image for the society and create unhealthy environment for others. Such people create sex pollution."
After Alok Nath has been accused of raping Vinta, Mahika said that she is expecting to see more such big names come under the scanner.
"I am waiting for more unexpected names to be explored from the #MeToo movement. In our country, girls are always subjected as an object and sex material. It's just in the ground of Bollywood that girls are being strong to speak up. If females from other grounds start joining the #Metoo movement, more than 70% of Indian men would be found guilty. Be it teachers, priests, politicians, sports person or business men among others. I feel shame about it. I also feel many females are forced into prostitution and at times it includes girls below 10 years of age to aged women. They are helpless and today if we start talking about it, for sure they will be motivated and inspired to speak up. I am very thankful that girls are speaking up and not fearing society and family anymore," Mahika said in a statement.
The former Miss Teen Northeast, who is an active social worker and has worked for rape victims, sex workers rehabilitation says, "there is no use of celebrating 'Durga Puja' around the country when our girls and women are not secure here. The only thing a man look for is sex and money."
Mahika is gearing up for her upcoming Bollywood movie The Modern culture, which will mark the debut of British porn star Danny D in India.
Vinta had accused Alok Nath of raping her two decades ago. On the other side, the senior actor had clearly denied the accusations.