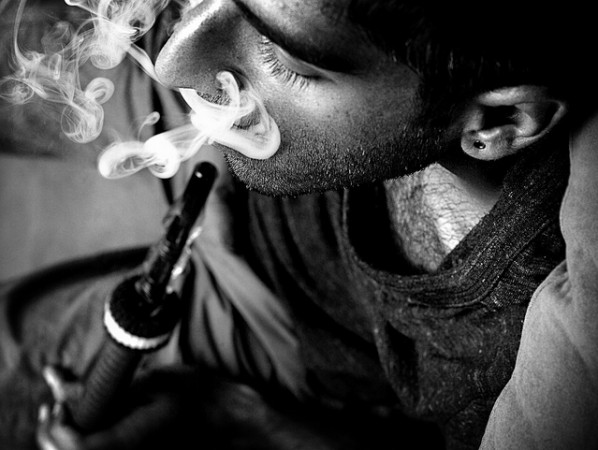 The Maharashtra government issued a notification on Thursday, leading to a complete ban on hookah parlours across the state with immediate effect. The bill introduced by the state legislature in April this year to ban hookah parlours in the state has received the President's nod.
Maharashtra is the second state after Gujarat to impose such a ban. "Gujarat has already banned hookah parlours, Maharashtra will be the second state in India to do so. Besides use of tobacco, there were complaints of use of drugs in these parlours," said an official from the home department.
The Cigarettes and Other Tobacco Products (Prohibition of Advertisement and Regulation of Trade and Commerce, Production, Supply and Distribution) Act (COTPA), 2003, has now been amended. It imposes a fine of Rs 1 lakh and an imprisonment of up to three years for violation. The amendment has also made the offence non-cognisable.
The home department had been planning to regulate hookah parlours, but chief minister Devendra Fadnavis insisted on a blanket ban after the fire at Kamala Mills in December 2017, in which 14 people died of suffocation.
"This was because an investigation into the fire that killed 14 persons showed that the blaze was caused due to ambers of a hookah pot at a restaurant. The embers flew and fell on curtains which caught fire," said an official.
"The regulatory ban has been there on hookah parlours after the Bombay high court order from a few years ago, but they were in operation in connivance with the authorities. Now with the blanket ban, the government should ensure its strict implementation," said Dr Pankaj Chaturvedi, a cancer surgeon and anti-tobacco crusader.
The BMC had shut down the use of tobacco in the form of cigarettes, bidis or even hookah in all restaurants and hotels and even on licenced premises in 2010. But the Supreme Court struck down the ban in 2014 quoting COTPA, letting such establishments function. Since then, the state had been wanting to amend the Act to regulate the parlours.