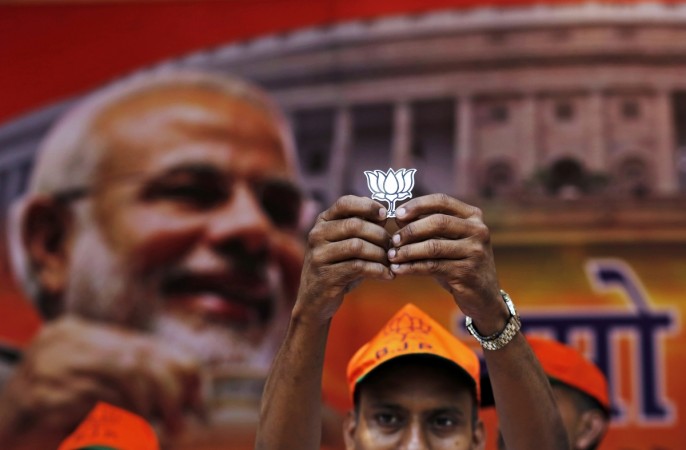 On his second visit to Maharashtra for the campaign rally, Prime Minister Narendra Modi again raised his concerns about farmers' condition in the state that according to him only deteriorated under the Congress government.
Modi claimed that Congress has been sprouting new lies daily as it has nothing real to target the BJP government for. Reiterating his old concerns and complaints against the political rival, Modi said that the Congress did nothing during its rule, and as a result Maharashtra is still tailing other Indian cities when it comes to development.
"Had the last 15 years been utilised for welfare of Maharashtra, strengthen law & order here, save farmers from suicide, Maharashtra would have achieved new heights," NDTV quoted Modi as saying.
"I know, they consider themselves King, they do not think it is their responsibilty to look after their people," Modi said while targeting the Congress.
On his 7 October campaign rally in the districts of Maharashtra, Modi had blamed the Congress for farmer suicides in the state, where over 3,000 farmers, burdened with loans, take their lives each year.
Since Modi has now taken the task of campaigning in his own hands and has been conducting rallies across the state, there are chances that BJP may get lucky after the debacle in Bihar, Rajasthan and Uttar Pradesh bypolls last month.
However, Mumbai bookies' prediction has indicated BJP's victory, again with the majority claiming minimum 110-115 seats and maximum 145 in Maharashtra assembly. I remains to be seen if the PM will be successful in retaining the slowly vanishing "Modi wave".