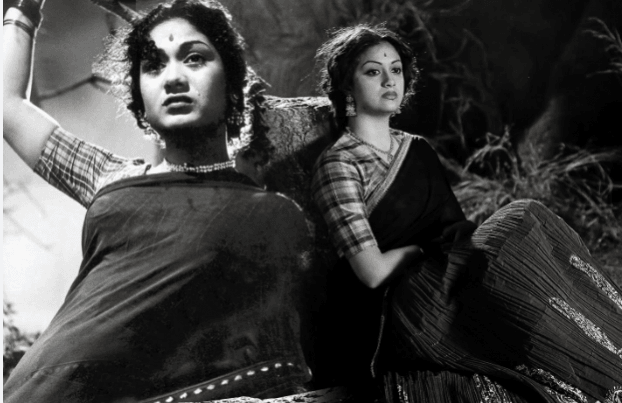 Late legendary actress Savitri imbibed a host of qualities that helped her become a Mahanati (great actress). Many budding actresses take lessons from her life even today.
Spontaneity
Many people, who worked with Savitri say that she had spontaneity in abundance. Bollywood actor Amitabh Bachchan had once said, "Savitri was one of the first actresses with unbelievable Spontaneity." She got the mood instantaneously and she did not have to wait. Ardhangi, Mayabazaar, Kalathur Kannamma, Kai Kodutha Daivan are some of the movies that hold mirror to her spontaneity in acting.
Memory
Extraordinary memory was an important trait of Savitri. The industry veterans, who had worked with her in films say that she always remembered the dialogues, planed her role well in advance and never indulged in rehearsals.
Element of Balance
Savitri always brought the right element of balance to her acting, which earned her tremendous respect and awe in the industry. She always maintained the poise, timing and rhythm involving scores of shots.
Perfection
She was a natural actor and always imbibed perfectionism and right amount of emotions in every single shot in her films. In the widely acknowledged and hugely popular film 'Mayabazar' her act of impersonation is considered till date as 'Iconic'.
Professionalism
Savitri was well-known for her Professionalism. She always set aside all her personal ideas and beliefs if the scene calls for it. She was a staunch believer of Hindu customs, but she never shied away from playing Mary in the film Missamma, a deeply religious catholic girl sinking deep into the character that even left the audience in reverence.
Captivating
​Above all, Savitri is a great actress and she was so convincing in every role she played that held every audience captive film after films. This characteristic made her one among the evergreen heroines of Indian cinema.
Now, director Nag Ashwin is set to bring her life history on celluloid through the biopic titled Mahanati, which is going to be a beautiful nostalgic film about the great actress. Keerthy Suresh is paying Savitri, while Dulqer Salmaan, Samanth Akkineni and Vijaya Devarakonda essay other important roles in it.
Mahanati is slated for a world wide release on May 9. Priyanka Dutt has produced the movie under the banner Swapna Cinema. Its promos have created a lot of curiosity and expectations about the movie. It should be seen the film will be able to live upto the hype and expectations of the viewers.