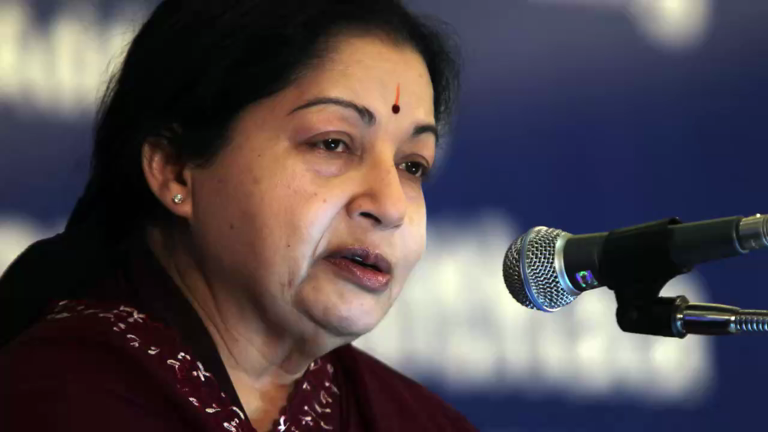 Days after the Supreme Court on November 27 refused to address the plea of a Bengaluru woman, who had claimed that she is the daughter of the deceased Tamil Nadu Chief Minister J Jayalalithaa, the Madras High Court on Thursday decided to address the petition submitted by the woman called Amrutha Sarathy.
Supreme Court rejects petition of Bengaluru woman who claimed she is Jayalalithaa's daughter
The HC had also agreed for a DNA test to be conducted, However, the Tamil Nadu government was adamant that her petition be rejected.
Madras HC decides to address petition
The 37-year-old woman had filed the petition in the SC on November 22, and had also demanded a DNA test to prove that she is Jayalalithaa's biological daughter.
Sarathy, had claimed that she was adopted and raised by Jayalalithaa's late sister and her late husband. She came to know about the truth after the six-time Tamil Nadu CM passed away on December 5.
The woman had also demanded that Jayalalithaa's body, which is buried at Chennai's Marina Beach, should be exhumed and cremated in accordance with Vaishnava Brahmin rituals.
After the SC rejected her petition, she approached the Madras HC, wherein her counsel requested the court to take up the case as an urgent matter and conduct a speedy hearing of the same.
According to News Minute, Justice Vaidyanathan, who accepted Amrutha's petition, said that he would take it up for hearing on Thursday afternoon.
TN govt calls petition publicity stunt
However, the Tamil Nadu government asked the HC to reject her plea and even in fact branded Sarathy as a "rank outsider".
The legal advisor of TN government Advocate-General Vijay Narayan even called the petition a publicity stunt, meant to tarnish Jayalalithaa's image.
"She (Jayalalithaa) has a right to privacy. As on today, the petitioner is just a stranger. She has made a self-serving statement in her affidavit that she is a daughter. Except that, there is no iota of evidence to prove her claim," said Narayan.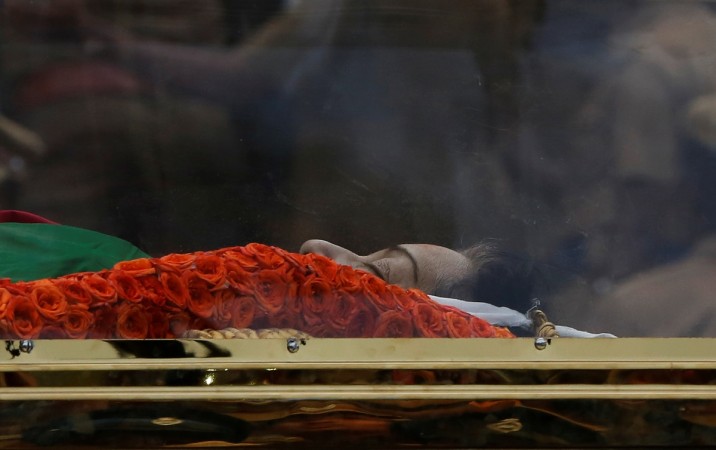 "Let her produce even one legal heir certificate. Let her first establish the relationship in a manner known to law. After that, this prayer [for cremating the body] could possibly be looked at," the A-G was quoted as saying by The Hindu.