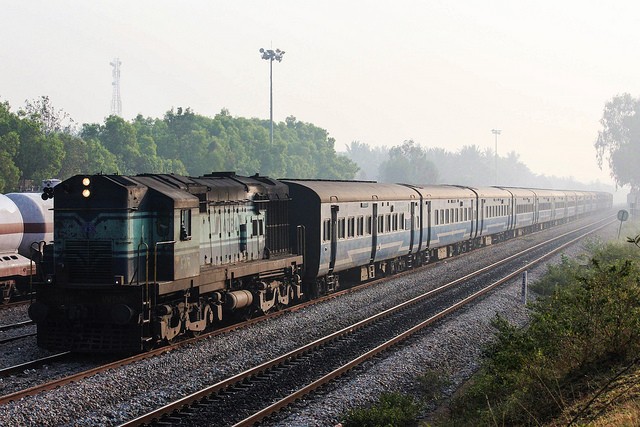 First India-made semi high-speed train will hit the tracks in June 2018. The self-propelled train, with state-of-the-art amenities, can run at a maximum speed of 160 km per hour, making it the fastest in the country. The indigenously built train is expected to replace all Shatabdi trains in a phased manner.
The train will have 16 coaches and each of them costs Rs 6 crore, according to an Economic Times Report. The manufacturing cost of the train is estimated to be around Rs 100 crore, it added.
Integral Coach Factory (ICF) in Chennai run by Indian Railways is manufacturing the train. It will sport modular toilets, automatic plug doors, plush interiors and diffused lighting. Also, the train will have large windows for non-AC coaches, ergonomic handholds and rubberized flooring.
"This will be the first ever semi high-speed train that is being manufactured by Indian Railways on its own. The train set would be able to run at the speed of 160 km per hour, making it the fastest in the country," Economic Times quoted Sudhanshu Mani, ICF general manager, as saying.
If the new made-in-India trains went well, it will gradually replace all Shatabdi trains, Mani said, adding that its seating would be more spacious.
ICF, one of the leading coach manufacturers for the Indian Railways, is now engaged in manufacturing of premium train sets under the Centre's 'Make in India' initiative.
"We'll be producing a record number of 2,500 rail coaches including 1,100 LHB coaches this year, which will be the highest ever for the ICF facility," Mani added.
According to ICF, this will be the first-of-its-kind train set fully made in India when it rolls out from the factory.