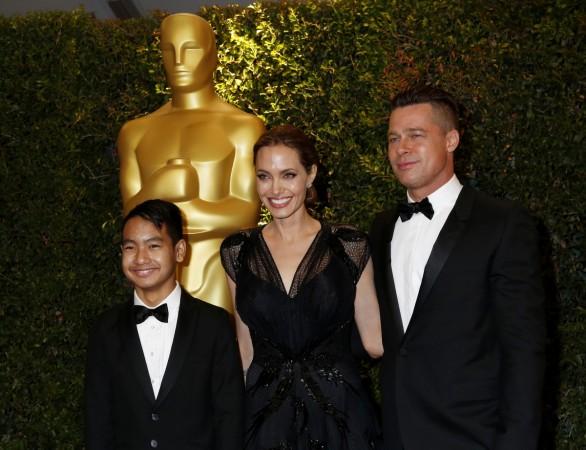 It's no secret that 2017 is one of Brad Pitt's worst years. The Allied actor has had a rough year following the shocking split with wife Angelina Jolie. Finding stable grounds, the actor has been searching for a chance to spend time with his children while moving on from Jolie.
With the year coming to an end, the actor's birthday also approaches and it is reported that Pitt wants to ring in his birthday with his children. According to sources in the industry, Pitt has planned a special day of fun activities with his children involved.
Also Read: Reason behind Angelina Jolie – Brad Pitt divorce revealed?
"Brad is really looking forward to his birthday this year as he's going to have all the kids with him. Maddox and Pax have told their dad that they're going to cook him a special birthday dinner, and the girls are going to make him a cake," sources tell Hollywood Life.
The insider continues, "Brad was feeling really down on his birthday last year, but he's now back on track and has started really looking forward to the future again. A lot has changed over the past year, and Brad is feeling so much better now after a really difficult twelve months."
While it looks like Pitt will have great 54th birthday celebrations, it is to see how Jolie would react to the baking and fun day out. We say that after there were strong rumours suggesting that the estranged couple got into a fight over who will spend Thanksgiving with the children.
In case you don't know, there were reports suggesting that Jolie invited Pitt to celebrate Thanksgiving together but Pitt declined the offer. Apparently, the children were supposed to spend the annual night at Pitt's house but Jolie's assistant was asked to call Pitt and cancel the arrangement.
Not just that, it was also recently reported that Pitt had plans of celebrating Pax's birthday but Jolie did not let it happen. Considering these previous reports, fans will have to gear up for either more drama.
Brad Pitt turns 54 on December 18.