Astro-enthusiasts across the world are waiting to witness a lunar trilogy on the night of January 31. After 150 years, the rare celestial event will see a blue moon, a total lunar eclipse and a supermoon all on the same day.
Also Read: Spectacular photos show first supermoon of the year is 14% larger and 30% brighter than usual
The skywatchers had last witnessed such a big celestial event in March 1866 and it is all set to treat the skygazers again on January 31.
And to witness the event live, Priyadarshini Planetarium at Kerala Science and Technology Museum (KSSTM) in Thiruvananthapuram, Kerala, is coming up with awareness sessions and telescopes in place. Not only KSSTM, Breakthrough Science Society is also planning to organise awareness sessions in various parts of the state.
"It is a rare three-in-one moon with supermoon, blue moon and the lunar eclipse on this Jan 31 after a gap of 150 years. Before this, earlier such event occurred on March 31, 1866. Though observers can have a glimpse of the rare celestial phenomenon with the naked eye in the evening on Jan 31, we are also making arrangements for the interested to observe the event through telescopes," KSSTM director Arul Jerald Prakash told the Times of India.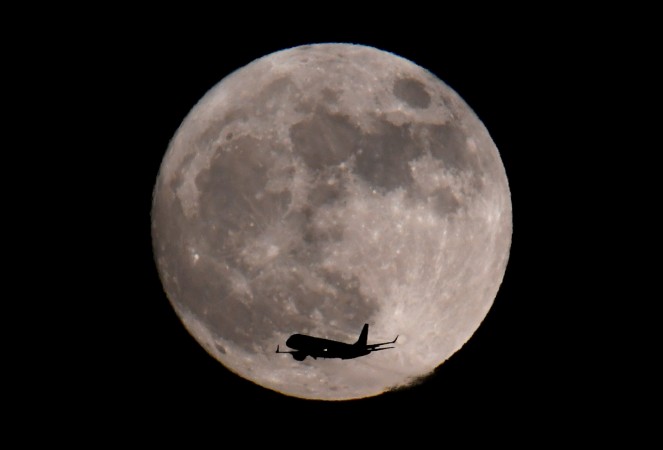 "It can be viewed only partially through a telescope, yet it will be ready. Before that an awareness class will be held with an astrophysicist from 4 pm onwards, then after a tea break, the sky observation will begin and the visitors can enjoy the moon after sunset," he said.
Jerald further explained about the celestial event and said the moon passes through the shadow of Earth and on January 31, moon will pass through the "partial shadow or penumbral phase at 4.21 pm and then to more shadow or partial umbral phase at 5.18 pm and to total darkness or umbral phase at 6.21 pm when it will be called total lunar eclipse when moon goes beneath the horizon. The total lunar eclipse would end at 7.37 pm and then it will be a partial lunar eclipse at 8.41 pm as the moon will emerge out of the darkness and will be visible."
Blue Moon, Supermoon and lunar eclipse trilogy
Blue Moon is the second full moon that happens in the same calendar month, according to Space.com. The first full moon happened on January 1 and the second will take place on January 31 and thus it is called Blue Moon.
The supermoon occurs when the moon is closest to Earth and reaches its perigee and this month end the moon will reach its extreme pedigree of 3.56 lakh kilometre (approximately 221,559 miles).
The lunar eclipse takes place when the moon will pass through Earth's shadow and interestingly, all the three celestial events will take place on the same day.