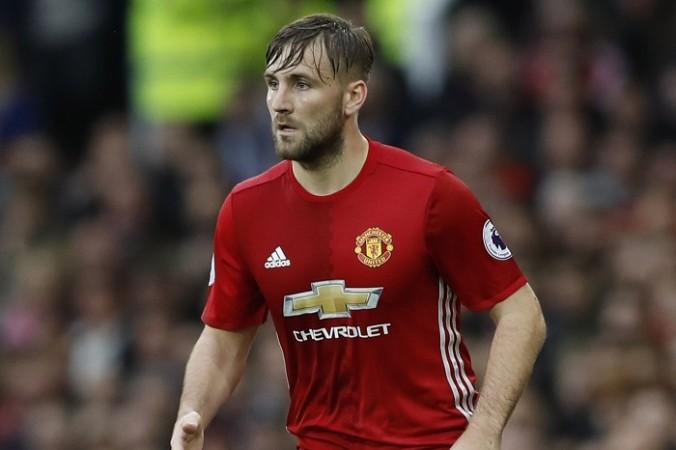 Manchester United made a dramatic turnaround over the weekend when they scored three goals in 20 minutes to overturn Newcastle United's 2-0 first-half lead.
Goals from Juan Mata, Anthony Martial, and a late winner from Alexis Sanchez raised the roof at Old Trafford, as Jose Mourinho and his men got a much-needed victory.
Red Devils left-back Luke Shaw spoke about the atmosphere in the dressing room and how Jose Mourinho encouraged the team with his "strong" team talk.
"I felt as soon as it kicked off, something inside me was meant to be. We were meant to come back, meant to win. A lot of strong words were said at half-time in the changing room. It helped us. The changes helped us. We came out a new side, what we should be like every game," said Shaw.
"At halftime, I'm sure there were a lot of happy people around the world loving every moment of it, but the team spirit is very strong in here. The half-time team talk was very strong, but it was needed and gave us a kick up the a**e, you could say. We came out different, the way we were much better in the second much quicker and more direct, and more like the United in the old days," said the English left-back.
United, who were 9 points off the top of the table coming into the weekend, were without a win in four games in all competitions. They were given a huge shock by Newcastle at Old Trafford when they scored two quick goals in the first 10 minutes.
The Red Devils scored their first goal only in the 70th minute as they threw everything and the kitchen sink at the Newcastle defence.
Shaw had a good game at left-back, marauding forward at every opportunity as he usually does. Reports have now emerged that the English left-back may be injured and may return back from the English squad.