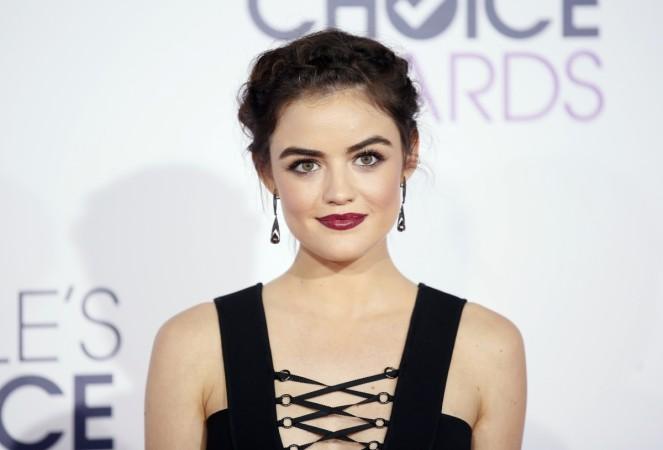 Lucy Hale has finally opened up about her topless photos being leaked online.The Pretty Little Liars actress took to Twitter to say she will not apologise for having a personal life, but said she did indeed feel violated.
Why was Ivanka Trump flying on a budget airline?
"Once again, a woman in the public eye was violated, stolen from and her private life and body were exposed for anyone to see," Hale wrote on Thursday, adding that she will not apologise for living her life the way she wanted and having a personal life that she does not want to share with the public. "It's truly unfortunate that being exposed in this way is allowed."
The 27-year-old actress thanked her fans for all the support they have been giving her since the leak. "Thank you for all the sweet, supportive messages I've been receiving. It was a much-needed reminder that I'm surrounded by so much love. I appreciate you all very much," Hale wrote adding, "And to whoever did this…kiss my a**."
Meghan Markle topless photos leak online?
Photos of Hale flashing her breasts that were made available on the website Celeb Jihad has now been replaced with nude pictures of the actress after her lawyer sent them a letter seeking removal of the said pictures due to copyright infringement.
"Yes Lucy Hale can send all the legal threats that she wants, she will never silence us righteous Muslims from calling her out as a degenerate wh**e," the website said in a post. "Of course Lucy should really be on her knees thanking us for drawing attention to her leaked nudes, as we significantly increased her public profile which will no doubt lead to her getting better roles in hopelessly depraved heathen Hollywood."
It is not immediately known if these new nude pictures are indeed Hale's or if they have been doctored.