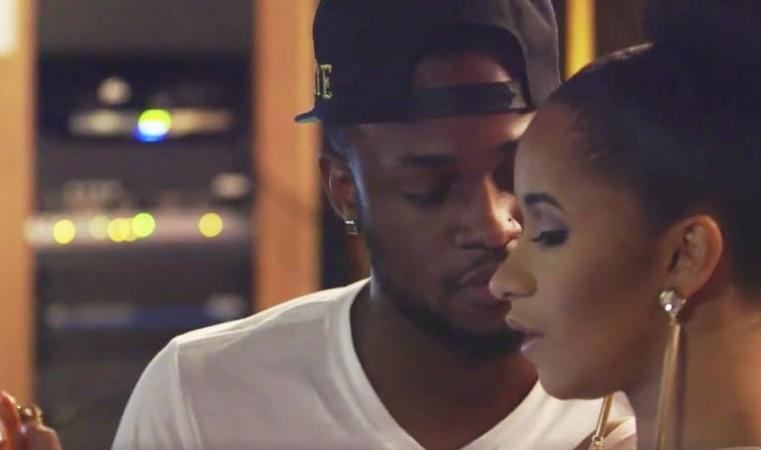 Love and Hip Hop New York season 7 will be back with another interesting episode on Monday, December 5, at 8pm EST. Episode 3 is titled Chest Pains and it will feature Lil Mendeecees' grandmother Kim Wallace in hospital bed.
Yandy Smith's efforts to keep the family together will take a turn for the worst after her mother-in-law Judy Harris starts spreading rumours about her step son's biological mother Samantha. The trailer shows a conversation between Kim and Yandy, wherein they discuss about Lil Mendeecees' well being. But the conversation does not go well and Kim furiously flips the table on Yandy.
Another sneak peek video for Love and Hip Hop New York season 7 features a verbal encounter between Judy and Kim while Yandy and Samantha try to settle things between them. The clip ends by teasing a dramatic health scare for Kim.
The promo also hints at a break up for Felicia Pearson a.k.a Snoop and her girlfriend J Adrienne. It shows the couple seeking the advice of Kimbella Vanderhee and her husband Juelz Santana. While Adrienne tells Kimbella that she is tired of everything, Snoop informs Juelz, "If this is going to keep me in stress, I don't want it."
Meanwhile, Yandy shared an image of Snoop on Instagram and wrote, "My old client is my new client again and you know she bout collecting those checks from everywhere. She got movie checks, TV checks, hosting checks so you know she had to get a reality check too! #Got'Em follow @bmoresnoop and hit me up to get her in your city." Does it indicate a team up between the two?
For Cardi B and Bianca Bonnie, it's time to take their relationships with Swift Star and DJ Drewski to the next level. But Mariahlynn might play the villainous role in their lives. The trailer for Love and Hip Hop New York season 7 shows Sky Landish confronting her boyfriend and getting involved in a verbal encounter with young B.
In the meantime, Remy Ma and Papoose might help their daughter Dejanae Mackie for her musical debut. The rapper recently posted a photo of herself with the daughter on her Instagram page and wrote, "Tonight is my babygirl @selfmademodel_ 1st performance Ever!! I'm so excited; mommy will handle the big girls & daughter can handle the youngins."